Super Round continues with Taipei, Japan, USA & Korea
CHIAYI — Hosts Taipei are charging ahead in Chiayi, as the world's best college baseball players contest the FISU World University Baseball Championship. Taipei beat USA by one point in a closely contested thriller, which ended 8-7 in a 12th inning tiebreaker.
USA had taken a two point lead in the 10th inning, when pinch hitter Lin An-Ko finished a hit to close the gap and turn the game for his team. "I took aim at the fast ball he pitched, even though my teammates had told me specifically only to attack the breaking ball," said a pleased Lin after the game.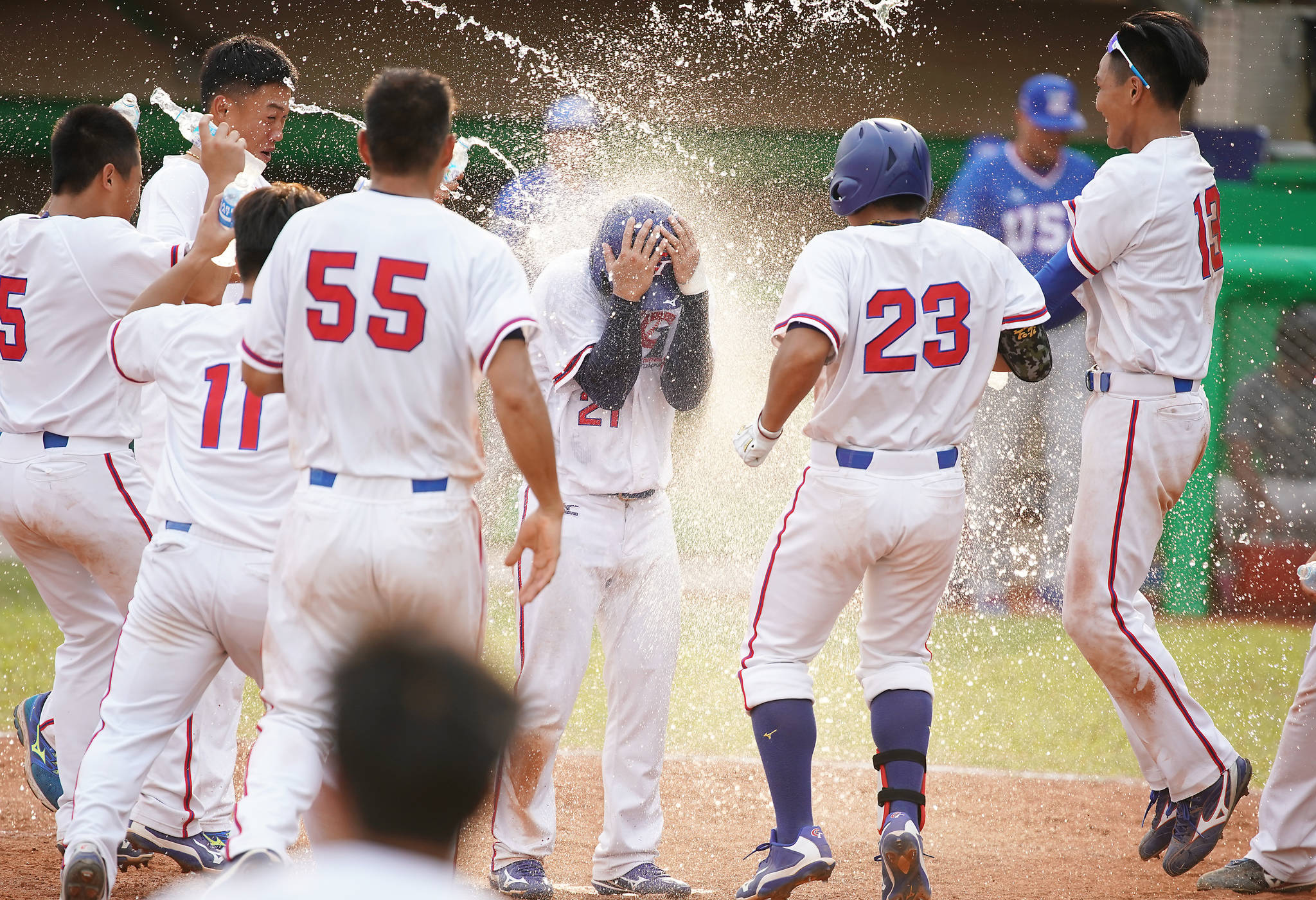 With both teams at 7-7, a tiebreaker was called in to break the deadlock. In the closing moments, Li Kai-Wei was struck on the body by a beanball and because the house was full, it meant Taipei took the crucial winning point to pull off an upset over Team USA.
"I'm glad we got the victory in the end," said coach Lin Zong-I. "Although the players were exhausted, they didn't give up."
They have one day of rest before they have to take on the other heavyweight in the Super Round, Japan. Japan coasted to a 15-0 win over Korea thanks largely to a key performance from Ise Hiromu. He threw 82 pitches and struck out eight batters in six innings. Impressive performances also from Kato Masaki, Nakayama Shota and Kawai Daiki, who continuously hit home runs, also helped Japan. They are confident after this easy win, but wary of Taipei ahead of their clash on 12 July.
Japan coach Okubo Hideaki said, "I hope every player can keep up their condition for the next match against. They're a respectable team and we will go all out."
Even as the Super Round continues, the teams that did not make it to the final four are competing in the Consolation Round to determine positions 5 through 8. Russia is poised to finish on a high after they beat Australia 16-1 with the mercy rule. Even though Russia may not have advanced to the semifinals, the WUC Baseball debutantes are pleased with their results. Coach Vladimir Timakov said "We just want to win every session and every ball from here on."
The 6th edition of the FISU World University Baseball Championship will culminate with final matches for gold and bronze on 15 July. Watch the unmissable action live here!
Related News