Japan beat Taipei in clash between unbeaten teams
CHIAYI — It was the clash everyone was looking forward to: The Super Round match between Japan and Chinese Taipei, the two unbeaten teams of the FISU World University Baseball Championship. Only one would be able to continue the unbeaten run and it turned out to be Japan who beat the hosts 2-0 after a well-matched contest.
Both teams came into the game with similar strategies and assigned many pitchers by turns. Japan conceded only 3 hits and lost no points. Their starting pitcher, Takada Koichi, notched 3 innings with no run.
It didn't work out quite the same way for Chinese Taipei, who lost points in the 2nd inning as the Japanese batters attacked starting pitcher Lin An-Ko. Fortunately for the host team, the relief pitchers stopped losing points after the 3rd inning and Taipei saved themselves from a heavy loss.
"I think the defence is really important," said coach Lin Chung-I. "I hope our troop will get better in the next match."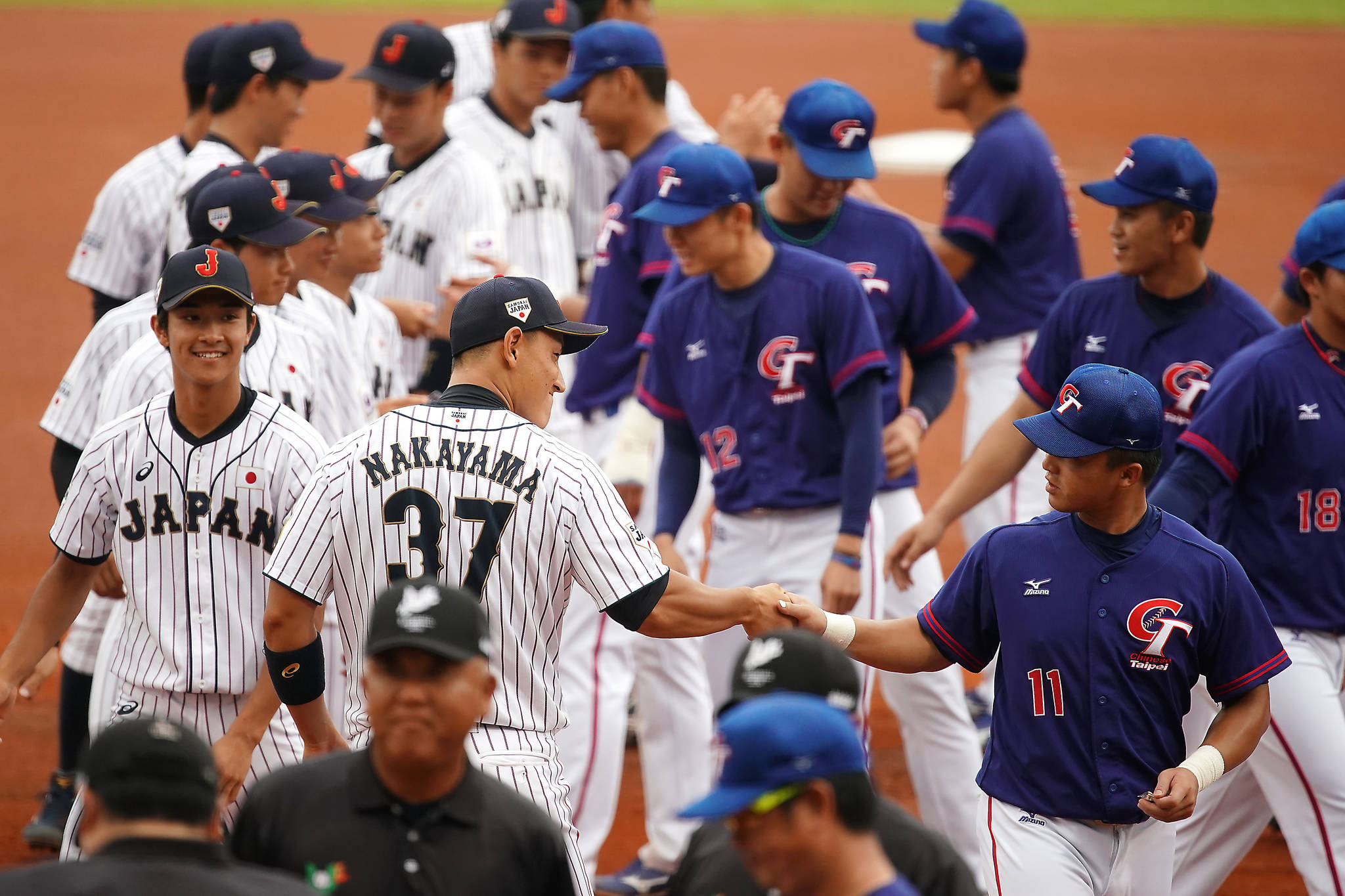 Meanwhile, the Consolation Round also continued with Hong Kong, China, beating Australia 6-2 in torrential rain. It was a close match till the first 2 innings, but in the third inning, Hong Kong batters Tsui Long-Hei and Lo Ho-Lam both made one base hit to help their team get to four points. The game was stopped in the fifth inning, due to the heavy downpour and was called in favour of Hong Kong, 6-2.
Czech Republic also scored another win in the Consolation Round, beating Russia 13-3 with the mercy rule. Martin Červinka put on a starring show, as he got three hits and three runs. He credited his experience in USA for his performance.
"I studied in USA for half a year," he explained. "I got thirty more games in, than the rest of the team because of the season there."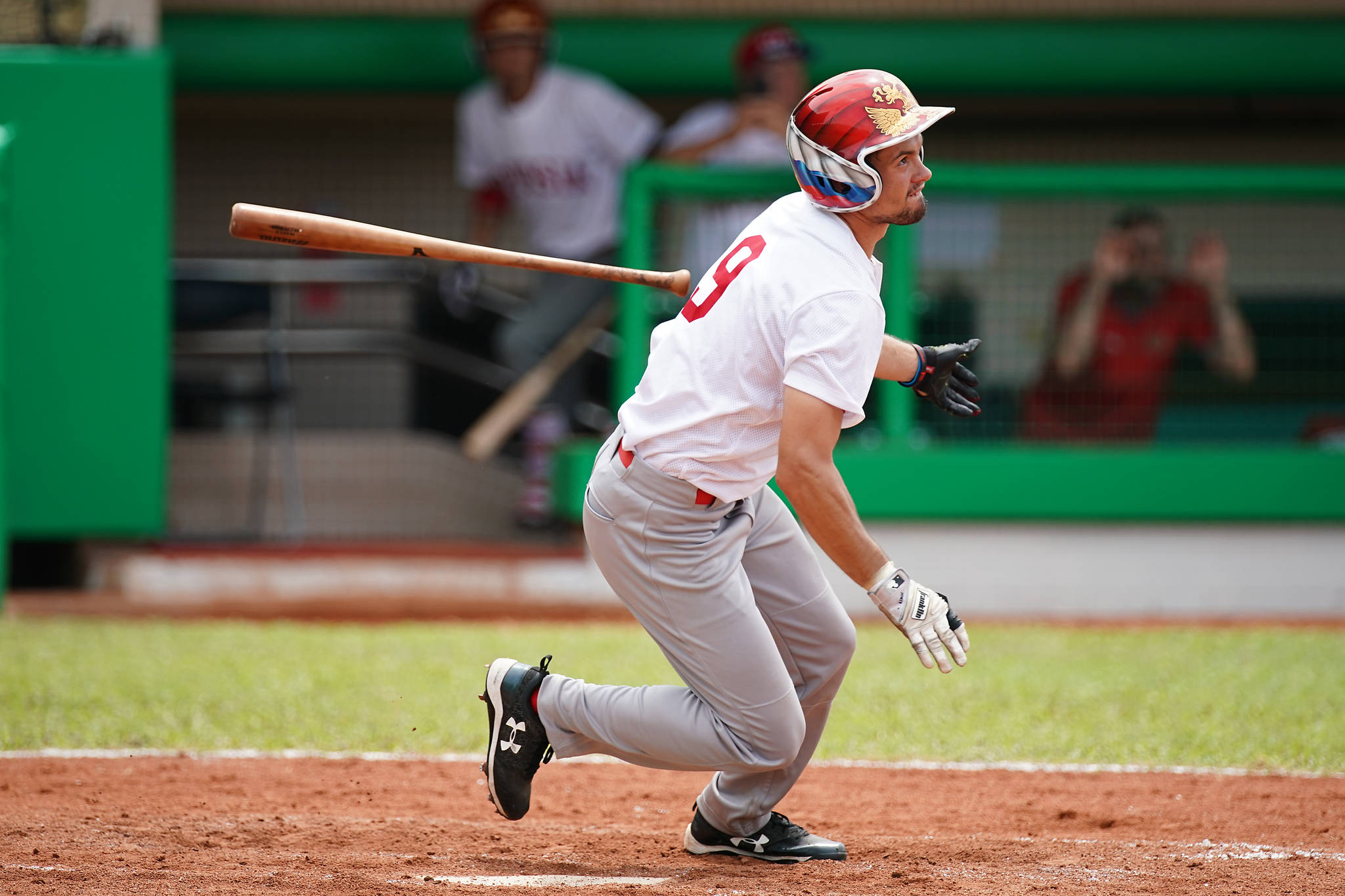 Despite that, Martin Červinka is not the star of the Russian team – it's their helmets that are getting all the attention! When Russian players come out to swing the bat, the emblems and graffiti-style flags on their helmets grab all eyeballs. On the front of the helmet is the Russian coat of arms, the majestic double-headed eagle that looks at the east and west, representing Russia spanning both Europe and Asia. The eagle bears a small shield depicting a horse rider, slaying a serpent with a spear. It represents the spirit of fighting.
Coach Vladimir Timakov said, "The double-headed eagle represents the spirit of our country. Wearing this helmet makes us feel like it accompanies us onto the field. We are honored and proud to wear it during games."
Check out the fancy Russian helmet and the scintillating action of the 6th edition of the FISU World University Baseball Championship on live streaming right here!
Related News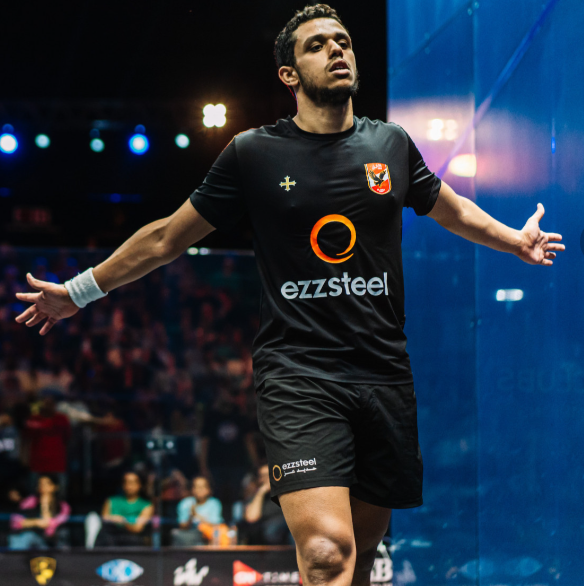 14 November 2022