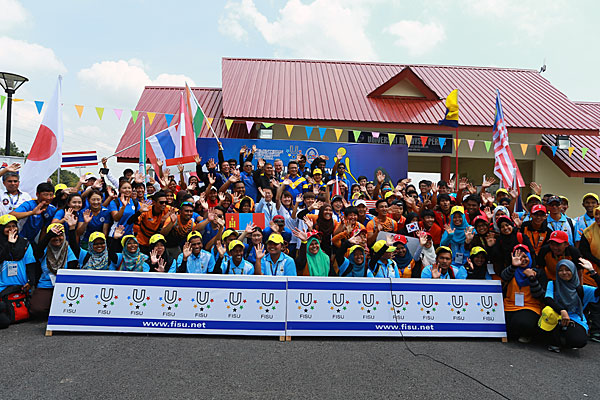 PERLIS – This Sunday, only three matches of the 4th WUC Woodball were planned on the UniMAP Woodball course in Perlis and in those three games only one player was not a Thai. Indeed, the women's fairplay individual competition featured the only non-Thai athlete, Ria Natasya (MAS). Unfortunately for the host country, Natasya was defeated in the final by Jiraporn Chinpunkdee (THA). In the men's final the duel between Wannapin and Chasongkram (THA) ended after the third sudden-death gate on the victory of Wannapin. In the mixed double final Imkrajang/Chaithong (THA) took the best on their fellow countrymen Pongsane/Pengwichai (THA).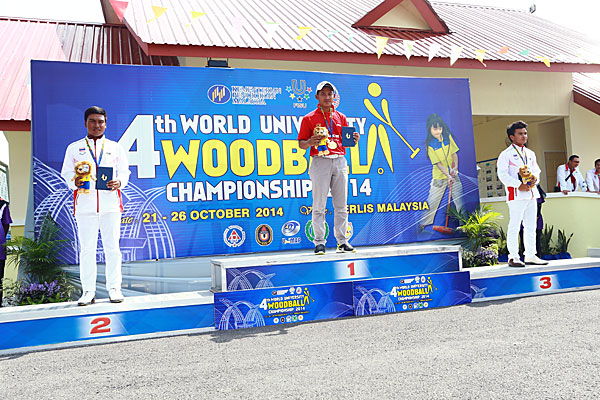 In the end, a total of 8 gold medals, 5 silver and 1 bronze out of nine disciplines, is an outstanding result for Thailand.
The end of the competition was followed by the awarding ceremonies and the closing ceremony attended by His Royal Highness the Crown Prince of Perlis and Her Royal Highness the Crown Princess of Perlis as well as MASUM, UniMAP and FISU officials.
The next World University Woodball Championship will be hosted in Taipei City in 2016.
(Source: Julien Buhajezuk, WUC Dept.)
Related News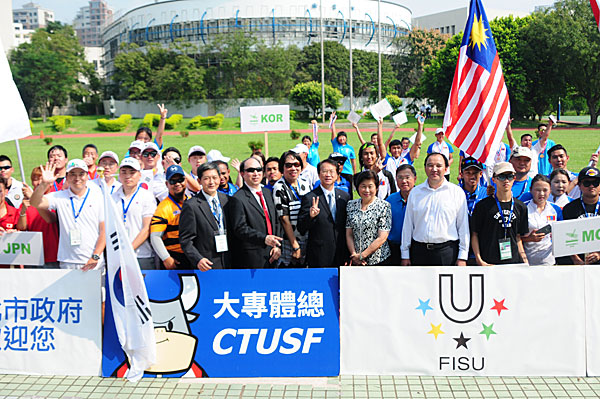 10 November 2016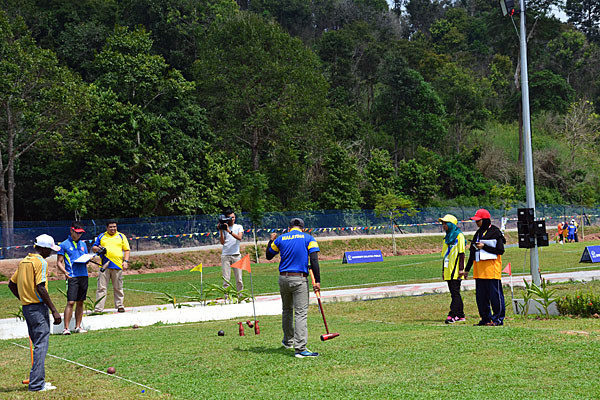 26 October 2014