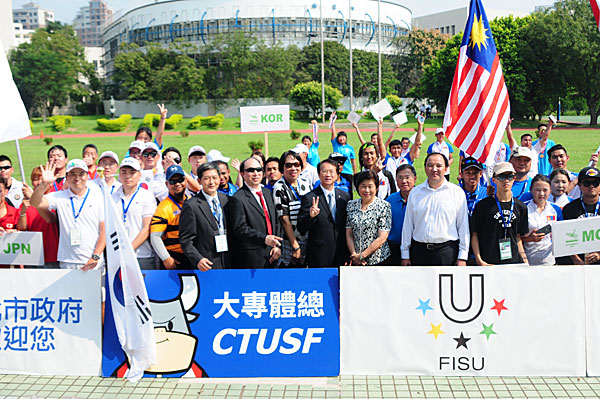 TAIPEI CITY – Through the grand opening of 5th World University Woodball Championship, WUC Woodball celebrated the return to the cradleland after twelve years. The competition was held from October 21 to 26 at National Taipei University of Nursing and Health Sciences.
Chinese Taipei along with teams from Hong Kong, Japan, Korea, Mongolia, Thailand, and Malaysia came prepared to join the event this year. Visiting the origin place of woodball, all the athletes shared their delightment and ambition toward the championship.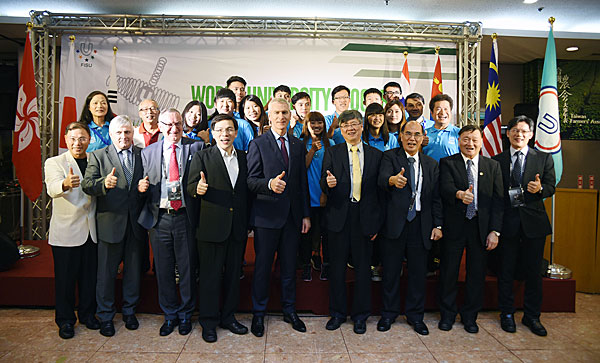 Fairway Competition
After the fierce and tough games of playing all 12 fairways, LO Chieh (TPE) defeated SAENGRIT Kiadtisak (THA) with 5-3 to strike the gold of Men's Single. "I showed my momentum to have a good start," said LO, "this time, not only did I won the championship, but I also made up my regret two years ago." He was satisfied with his performance against the experienced opponent.
In the Women's Singles final, LAM Wing-Yee(HKG) won SAREEPAN Thanchanok (THA) with 5-4. Insisting on winning after losing two fairways in the beginning, LAM thought her biggest improvement was the ability to deal with pressure. "I didn't perform well in the first shot these days, so I decided to calm down and play stoke by stroke, and it worked!"
Furthermore, SRISAMOOT Weerasak (THA) felt happy about the outstanding performance and great cooperation with his teammates. He played the Men's and Mixed Doubles with SAENGRIT Kiadtisak and KANGKEEREE Anchalee respectively. For the Women's Doubles, LEE Shu-Hui and LEE Ting-Fang together secured the gold with calmness. "It was lucky to have my sister always stand by me," said the LEE Sisters from TPE.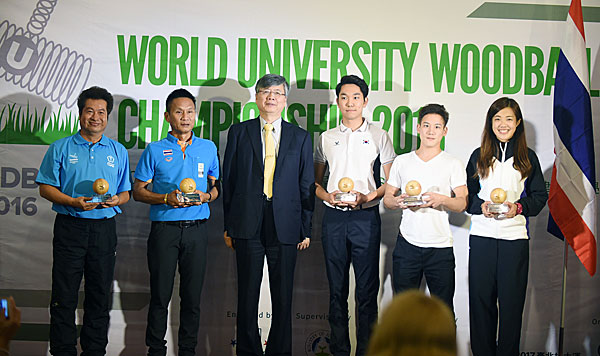 Stroke Competition
The result of previous two rounds of stroke competition was a matter about not only the team ranking, but also the qualification to the finals. On one hand, the men's team of HKG and the women's team of TPE finally won the team title. For HKG, coach LAM Chi-Ho considered confident and steady performance as their key to success. As for TPE, they made a better adjustment and complemented each other to become a greater team.
On the other hand, during the final round on last day, TONG Siu-Lun (HKG) and LEE Ting-Fang (TPE) did their best and got the gold of the Men's and Women's Singles respectively. "I believed as I played steadily, nothing could be impossible," said TONG, he put aside pressure in the preliminaries and reversed SRISAMOOT Weerasak (THA) by 129 strokes (-15).
"It's my first time to have such great results," said Lee after winning the title as well as the fourth medals for TPE with 135 strokes (-9) in total. She made good use of familiarity toward the field and stabilized the leading pace even if Chung Chui-Ting (HKG) and KANGKEEREE Anchalee (THA) pressed on.
To be mentioned, under the lead of LEE's performance, TPE grabbed the most gold (4) among all teams along with 1 silver and 1 bronze. Comparing to the last time, they had made progress and set new goals. As for HKG and THA, they both had 8 medals in total. HKG showed their competitiveness with potential players came all out for the victory and got 3 gold, 2 silver and 3 bronze. THA took medals in every competition although they only had six players. Their strength and faith of winning 2 gold, 4 silver and 2 bronze should not be underestimated.
To enjoy more about the WUC Woodball event, please visit the following site for video review:
https://www.youtube.com/watch?v=xmqmVufnd2o
Results of 5th World University Woodball Championship
| | | | |
| --- | --- | --- | --- |
| | Gold | Silver | Bronze |
| Stroke Competition | | | |
| Men's Team | HKG | TPE | MGL |
| Women's Team | TPE | THA | HKG |
| Men's Single | TONG Siu-Lun (HKG) | SRISAMOOT Weerasak (THA) | SAENGRIT Kiadtisak (THA) |
| Women's Single | LEE Ting-Fang (TPE) | CHUNG Chui-Ting (HKG) | KANGKEEREE Anchalee (THA) |
| Fairway Competition | | | |
| Men's Single | LO Chieh(TPE) | SAENGRIT Kiadtisak (THA) | BUYANDELGER Bilguundalai (MGL) |
| Women's Single | LAM Wing-Yee(HKG) | SAREEPAN Thanchanok (THA) | LIU Tsz-Yan(HKG) |
| Men's Double | SRISAMOOT Weerasak / SAENGRIT Kiadtisak (THA) | TONG Siu-Lun / KWOK Long-Fong (HKG) | JIN Ji-Hoon / HUH Ye-Sung (KOR) |
| Women's Double | LEE Shu-Hui / LEE Ting-Fang (TPE) | RACHASEEMUANG Jenjira / KANGKEEREE Anchalee (THA) | CHUNG Chui-Ting / CHAN Wing-Yan (HKG) |
| Mixed Double | SRISAMOOT Weerasak / KANGKEEREE Anchalee (THA) | BAT-ERDENE Bayanbulag / GANBAT Myagmarsuren (MGL) | TSENG Po-Sen / LEE Ting-Fang (TPE) |
Medal Table
| | | | | |
| --- | --- | --- | --- | --- |
| Team | Gold | Silver | Bronze | Total |
| TPE | 4 | 1 | 1 | 6 |
| HKG | 3 | 2 | 3 | 8 |
| THA | 2 | 4 | 2 | 8 |
| MGL | 0 | 1 | 2 | 3 |
| KOR | 0 | 0 | 1 | 1 |
| MAS | 0 | 0 | 0 | 0 |
| JPN | 0 | 0 | 0 | 0 |
(Source: OC #WUCWoodball2016)
Related News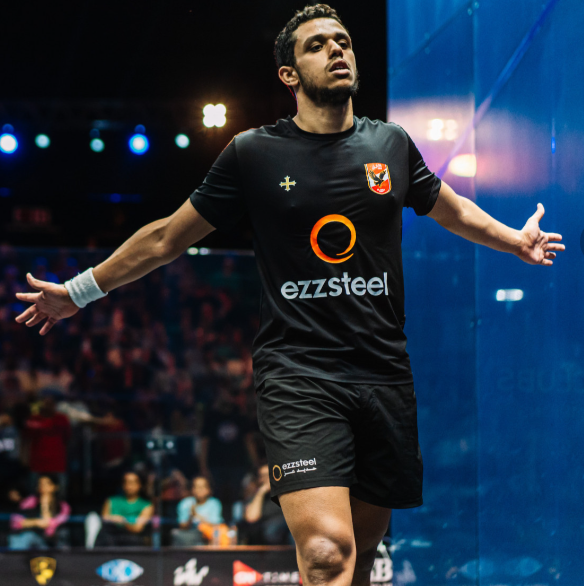 14 November 2022