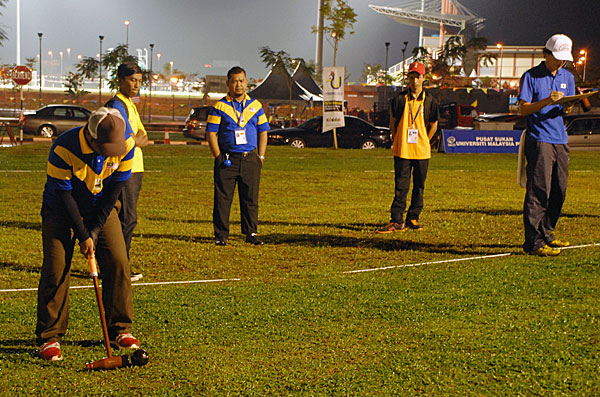 PERLIS – This Thursday, competition of the 4th WUC Woodball continued on the UniMAP Woodball course with the end of the qualification for the men and ladies individual fairway competitions which had to be postponed due to bad weather. In the men's competition Wannapin (THA) and Sumariyanto (INA) who had already earned their spot in the semifinals faced each other for a place in the gold match. In the quarter finals that were left to play, Chaisongkram (THA) defeated Amirul (MAS) while Adupa (UGA) defeated Aktaruzzaman (BAN). The Thai player offered its country a Thai final by defeating Adupa in the semi-finals joining Wannapin who had few minutes earlier obtained his spot upsetting the prognostics after beating Sumariyanto, best score of the first day of competition. Sumariyanto and Adupa earn the first bronze medals of the tournament while Chaisongkram and Wannapin will compete for gold on Sunday.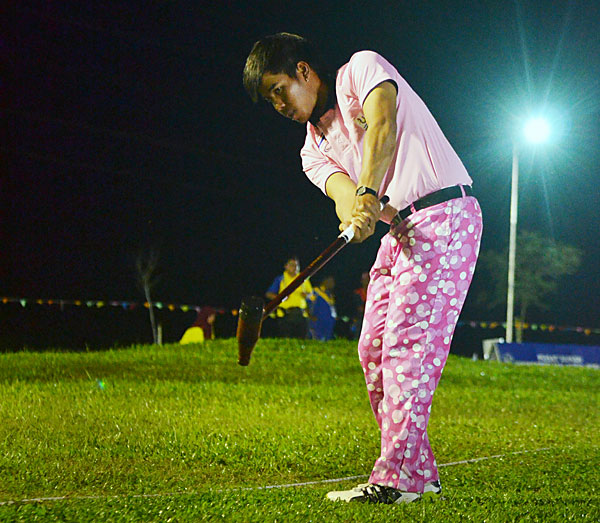 In the ladies competition, the final will oppose another Thai player, Jiraporn Chinpunkdee to one of the local player, Ria Natasya (MAS). Chinpunkdee reached the final after beating Enkhtuvshin (MGL) in the semi-finals. Before that she had to defeat opponents from Malaysia and Uganda on her way to the medal. On the upper part of the bracket, Natasya (MAS) made her way to the podium after defeating Cho Kwan Ng (HKG) in her first match and Dwi Tiga Putri (INA) in the semi-finals. First medals in the women tally for Putri and Enkhtuvshin bringing the bronze while Natasya and Chinpunkdee wil battle on Sunday for the gold.
In the men's doubles, the competition has once again been dominated by Thailand who took gold with the pair Wannapin/Chaisongkram, no surprise as they will meet in the individual final. In the final they beat Ho Tin Barry Li/Lok Chi Wong (HKG) while Gantumur/Sharaa (MGL) and Ka Ho Ho/Hong Yee Lung (HKG) took the bronze.
In the ladies' doubles Thailand won both gold and silver respectively with the pairs Karinit/Pengwichai and Chaithong/Chinkpundee while the bronze medals went to Yulianingsih/Putri (INA) and Huang/Lin (TPE).
(Source: Julien Buhajezuk, WUC Dept.)
RESULTS
Men's double fairway
1. Wannapin/Chaisongkram (THA)
2. Ho Tin Barry Li/ Lok Chi Wong (HKG)
3. Gantumur/Sharaa (MGL)
3. Ka Ho Ho/Hong Yee Lung (HKG)
Women's double fairway
1. Karinit/Pengchwai (THA)
2. Chaithong/Chinkpundee (THA)
3. Yulianingsih/Putri (INA)
3. Huang/Lin (TPE)
NEWSLETTER
Related News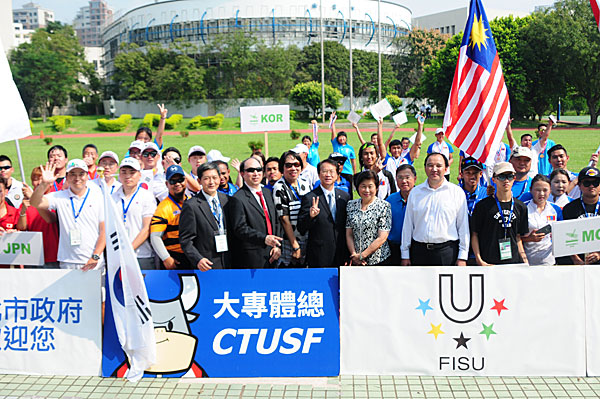 10 November 2016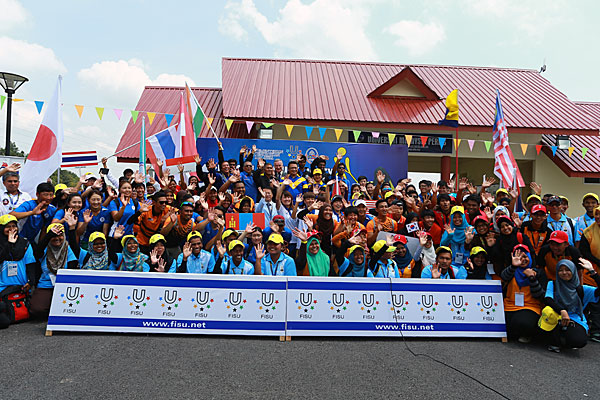 26 October 2014