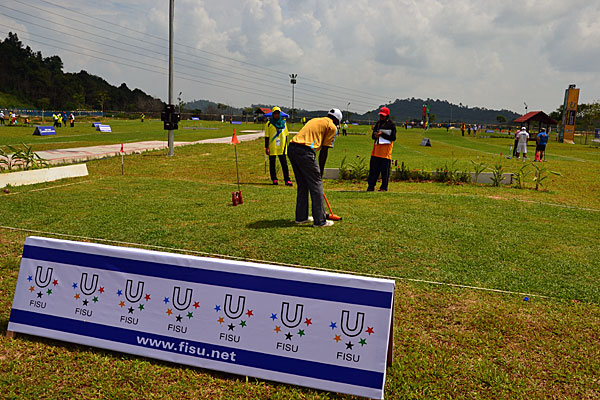 PERLIS – The 4th World University Woodball Championship kicked-off this Wednesday with the first half of the team stroke competitions for both men and women. Thailand, one of the favorites of the competition showed immediately how well prepared they are taking the lead in both men's and women's after the first half of the competition. In this competition where the four best scores of each team count, Thailand took a clear lead in the men's competition with a cumulated score of 418 ahead of Malaysia (455) and Hong Kong, China (458). This was also the moment for two players to clearly demonstrate their domination, namely Ahris Sumariyanto (INA) and Peera Chaisongkram (THA) with respective scores of 94 and 99 – 2 below and 3 over the par of this course (96) – 5 stroke less than the majority of their opponents.
In the women's competition, Thailand here again had an excellent first half of competition taking the lead with a score of 423 ahead of Hong Kong, China (467) and Malaysia (483). Siripat Karinit and Praewpan Chaitong (THA) with respective scores of 99 and 103 contributed greatly to their team's performance while Lee Lee Tsoi (HKG) achieved an excellent performance of 101 contributing to her team's second position.
The single fairway competitions planned for the night session suffered from the weather condition. The monsoon rains of Malaysia interrupted the men's competition when Wannapin (THA) and Sumariyanto (INA) had already qualified for the semi-finals while the quarter-finals Wicaksono (INA)/Chaisongkram (THA) and Aktaruzzaman (BAN)/Adupa (UGA) as well as the ladies' competition were postponed to 23 October in the morning due to impracticable course.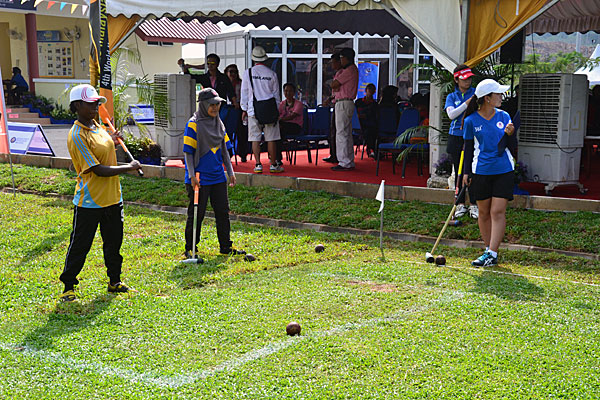 The competition will continue this Thursday with the postponed competition followed by the fairway double competitions for men and women. All results can be found on the android application developed by the Organising Committee "Woodball Championship 2014"
(Source: Julien Buhajezuk, WUC Dept.)
NEWSLETTER
Related News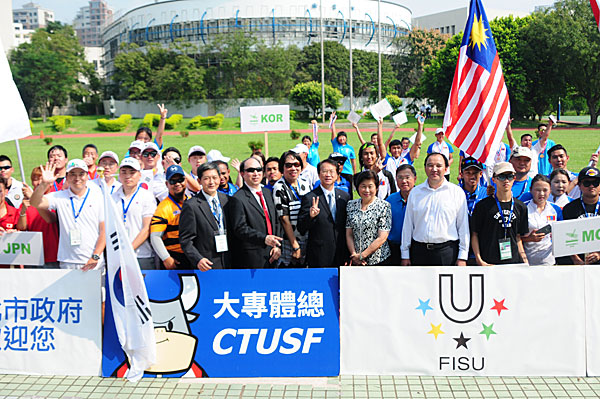 10 November 2016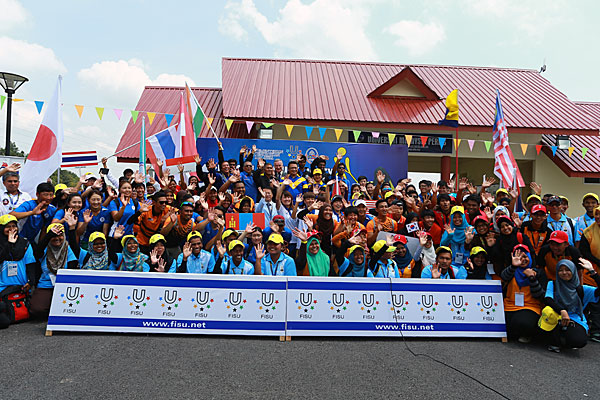 26 October 2014