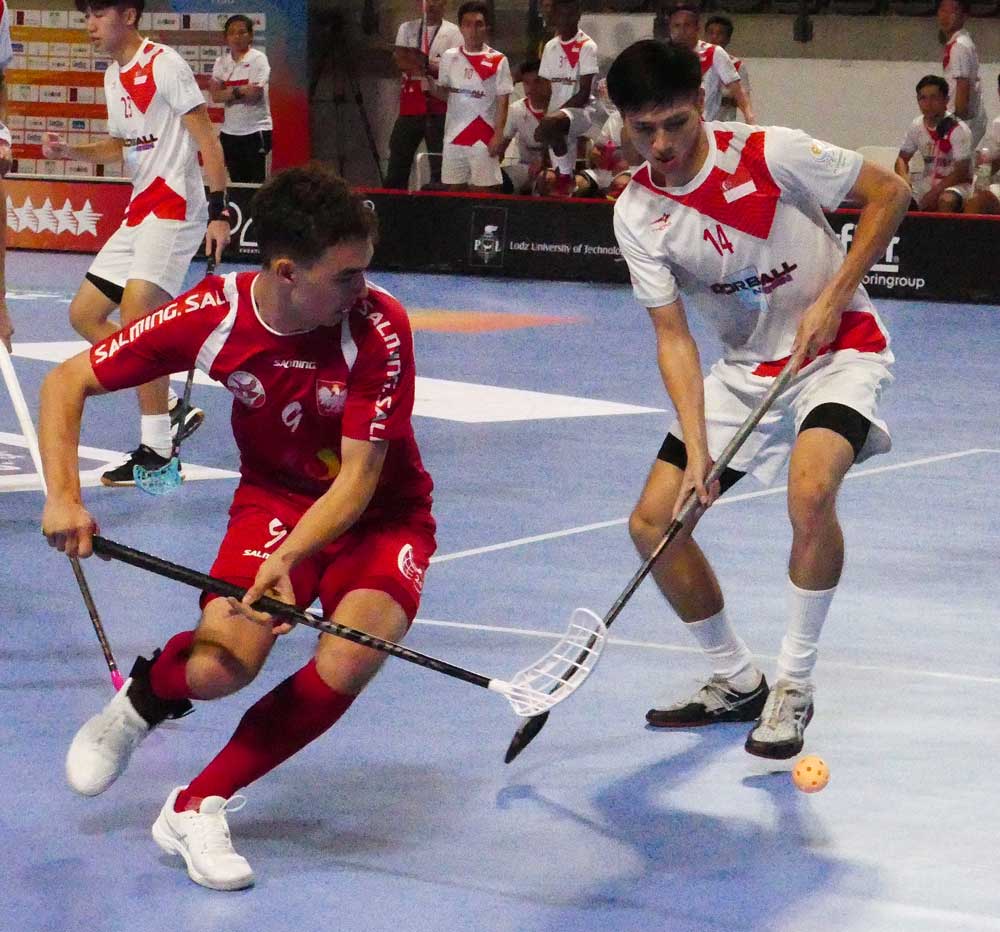 LODZ, POLAND – Wednesday brought many uneven matches in both the men's and women's tournaments. The day started with a meeting between Czech and Singapore, in which the Singapore side found themselves completely overpowered, losing 23 – 0. However, they are determined not to give up – "Singapore will definitely come back stronger and we'll hope to score our first goal soon" – says Nurul Amirah Abu Bakar. This showed up in Singapore having several nice scoring attacks to finish the match that just didn't quite find the net.
At the same time, Japanese men struggled in a match against Finland. With the ball almost exclusively in the Japanese half, the Finnish scored 29 goals, losing 2 to the opponents. The women's counterpart, played in the afternoon, was equally dominated by Finland. In a smashing victory, Japan was defeated 33-0. Bad situation on the rink did not, however , dampen the enthusiasm of the Japanese teammates, who were loudly cheering for the team. In a true show of the university spirit or fair play, the athletes all played with class and showed their respects to their opponents after the match.

A defining part of the sport of Floorball is the comradery and respect teams have for each other; nowhere is this more apparent than after the match when the MVPs of each team are named and the teams mingle with each other
The one truly even match of the day was the meeting between Slovakia and Switzerland – men. It was a hard-fought match full of physical contact. Slovakia got the lead after a counterattack in the 1st period, and it was not until the 2nd part that the Swiss could tie from a penalty shot awarded for a Slovak player's violent tackle. The game remained tied for a long time thanks to goalkeepers' outstanding performances and well-organized defensive game, but a couple of minutes before the end, the Swiss, playing without goalkeeper, managed to score what seemed like a winning goal. However, it was not meant to be – Slovakia, not giving up, was awarded a penalty shot at 58:29 and made the most of it, ending the game with a first draw of the tournament.
In the last match of the day between Poland and Singapore – men, the Poles took the lead quickly, scoring twice. In response, Singapore improved their defence and started pushing strongly on the opponent's goal. Later on, despite better play, Poles found it hard to score even with 2 Singaporean players sitting out penalties. Nevertheless, the host team managed to win 4 – 1 with Singapore scoring once from a penalty shot.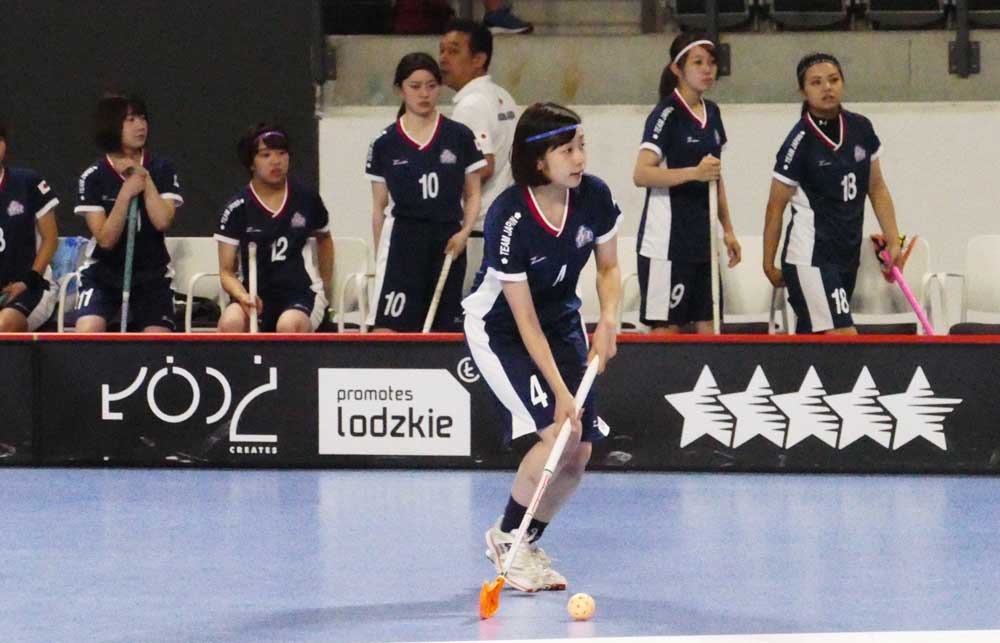 The Japanese side on the attack. Despite losing convincingly, the Japanese fought valiantly and their attacking pressure of their offence was on display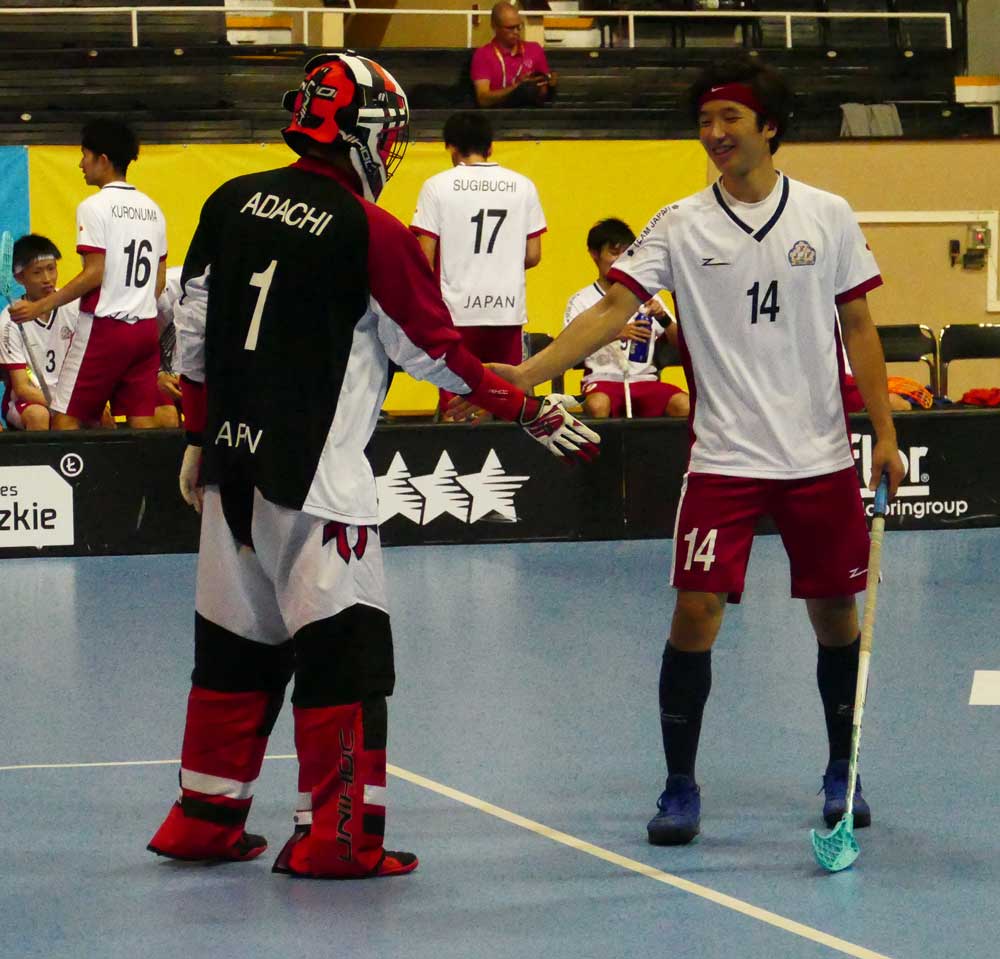 Fairplay and respect, its embedded in the DNA of Floorball and within university sports throughout the spectrum of disciplines
Related News