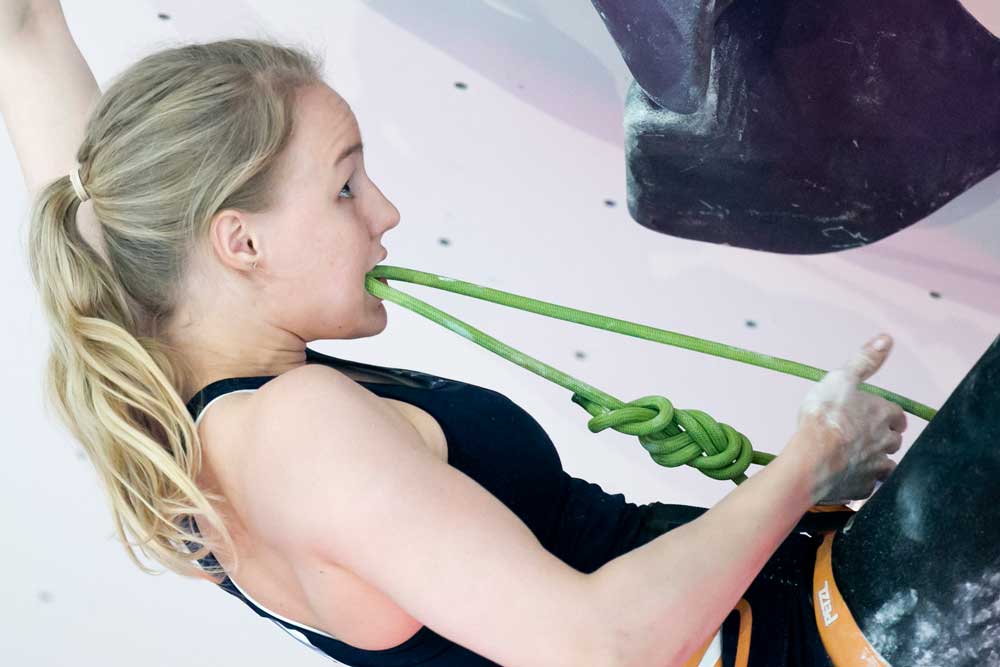 Prof. Shinji Mizumura is one of the honorary guests of the World University Championships in Sport Climbing in Bratislava. With an eye towards Tokyo, and as the President of Sport Climbing Bureau and professor at the Meiji University, Mr. Mizumura gets busier with preparation works for the new Olympic event, a sport that is already part of the FISU World University Championships
How long have you been doing this job for Tokyo 2020?
Just since recently, I work at a Japan university as a professor, and I teach sport climbing, especially speed climbing. And the Japan Mountaineering and Sport Climbing Association wanted me to cooperate. I work for them for five or six years now.
Prof. Mizumura during the FISU World University Sport Climbing Championship where he was an honourary guest of the eventAnd do you still teach at university?
Yes, I still have commitment at Meiji University in Tokyo.
You used to do decathlon, have you tried also climbing before?
Yes. I teach a lot of sport climbing classes at university.
So is it very popular?
Not so much. Bouldering is much more popular, especially at young age. I am trying to make speed climbing popular as well.
But Japanese climbers are so strong. How is it possible?
There are two main reasons, the first is that there is national sports festival in Japan, and sport climbing is included. There are 47 regions in Japan and each region can support and give big money to support sport climbing section and sport festival supports two disciplines: bouldering and lead. The second reason is that there are 500 bouldering gyms in Japan. Plus public facilities.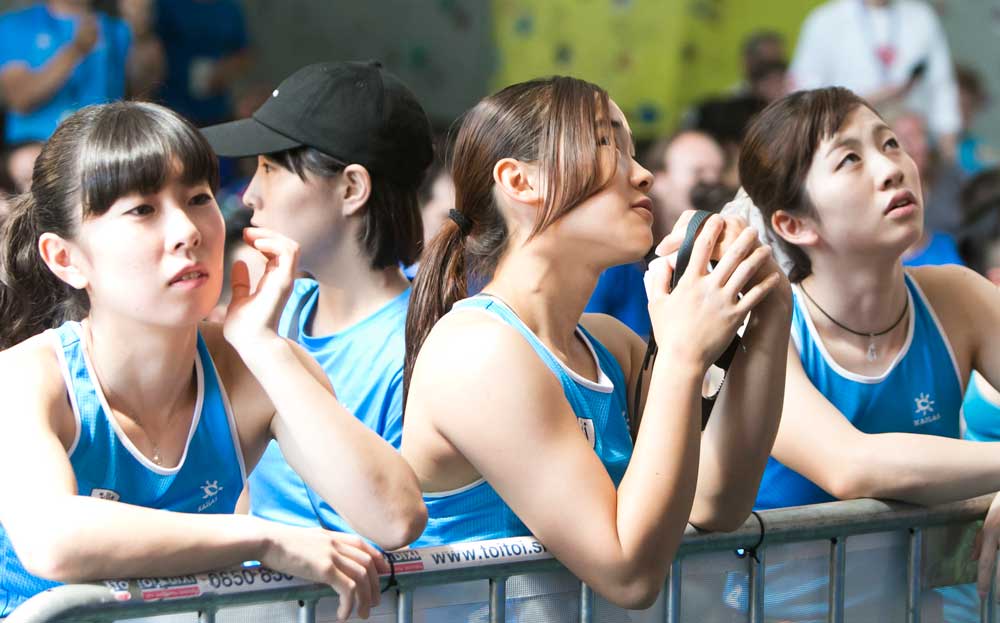 Competitors watching their country mate compete in the Bouldering Final on Friday
Is it because it is easier to build bouldering wall than high speed or lead wall?
Yes.
So about the Olympic Games in Tokyo, can we say that Tokyo already lives by the Olympics? Can you feel the Olympic atmosphere there already?
I think so. Because Olympics Games in Tokyo will happen for the second time, the first time it was when I was born, in 1962. This time there will be over a hundred thousand volunteers needed. Maybe this time many Japanese people will want to participate in Olympic Games, because it is so fascinating to watch the sports. Next year, the World Cup will be in Japan but that is not as big event.
There are still two years until the Olympic Games, so what do you think of the preparations of the Games?
This weekend, the first combined event will be held in Japan so there are two meanings of it: how to coordinate the combined event at Olympics Games and the second, how Japanese athletes can experience the event.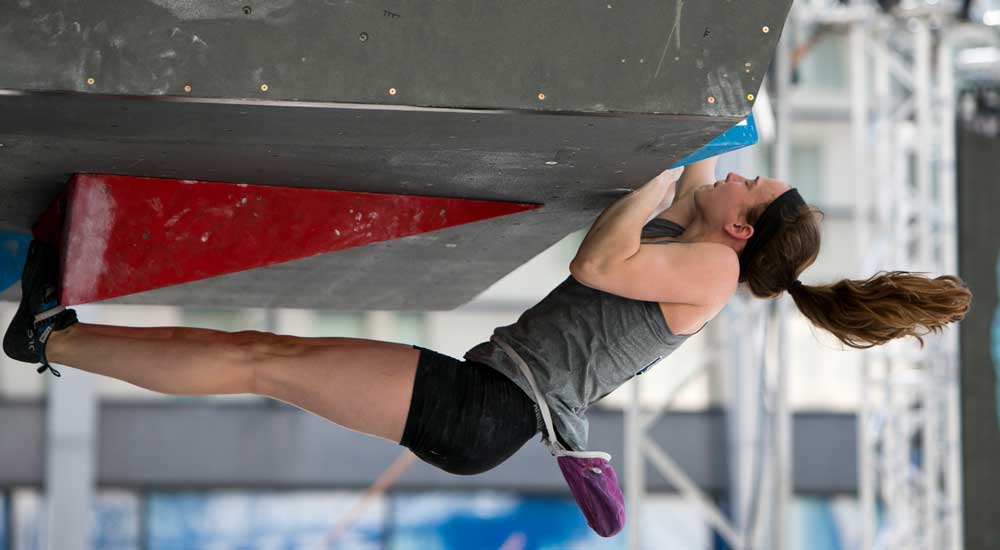 It will be at Olympic site?
No.
So it is just a test how to organise such competition?
Yes.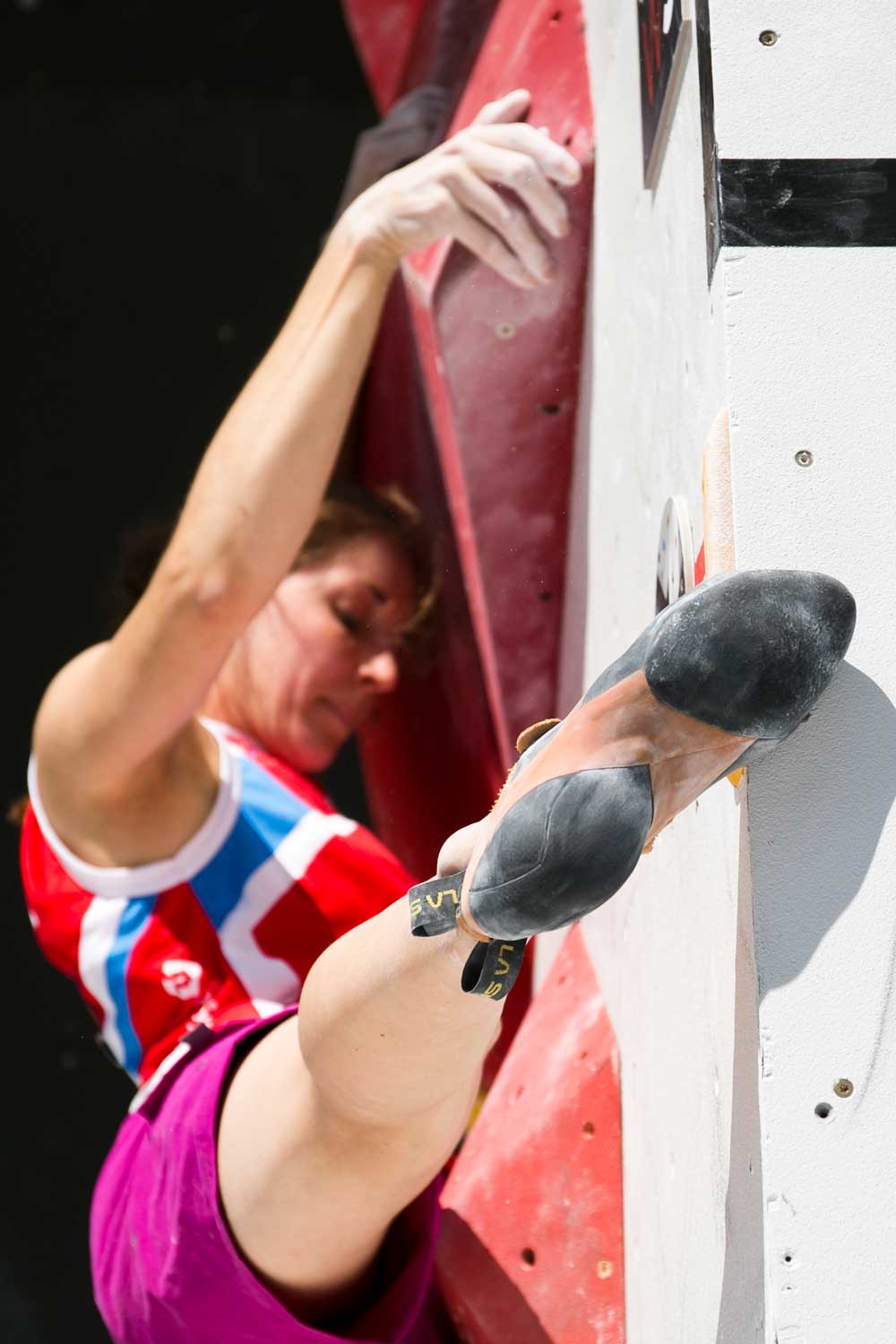 How many people are involved in climbing, in your team now? Or is it just you?
There are not many people in my team, about ten only are involved in climbing, but there is about a hundred people involved in venue, judges, referees.
Do you think it is hard to organise climbing as an Olympic competition? Is it different compared to the World Cup or World Championship?
Nobody knows yet. The head of Organising Committee of Sport Climbing is a powerful man and I think it is okay for Japanese people to hold this event in Tokyo.
So when they announced that climbing will be Olympic sport, were you happy?
I think people will welcome it. Usually, it has three disciplines, this time, it will be combined event and I think that no one knows what is the best. After Tokyo Olympic Games, it will be evaluated. But my personal opinion, I was for combined event. I like the idea very much.
What do you think of this university championship? What did you learn?
Many universities that competed could not compete in speed climbing. You can see that not many athletes were on starting list. I think the combined event can help.
What do you think of Bratislava? Is it your first time here? It is different, right?
Yes. I like Bratislava very much because the atmosphere of the town is safe, it is a safe city. I think Tokyo was safe 30 years ago, but not now, especially for foreign people.
In your job now, do you travel a lot now before the Olympics or do you mostly stay in Japan?
My job is firstly as a coach of speed climbing in Japan, and I am head of the sport climbing in Tokyo, so I am a coach and an organiser, and my job is getting busier and busier.
Where do you go after Bratislava?
I will travel to Chamonix and some Chinese cities, then to Innsbruck.
All Photo Credits © Roman Benický/SAUS
Related News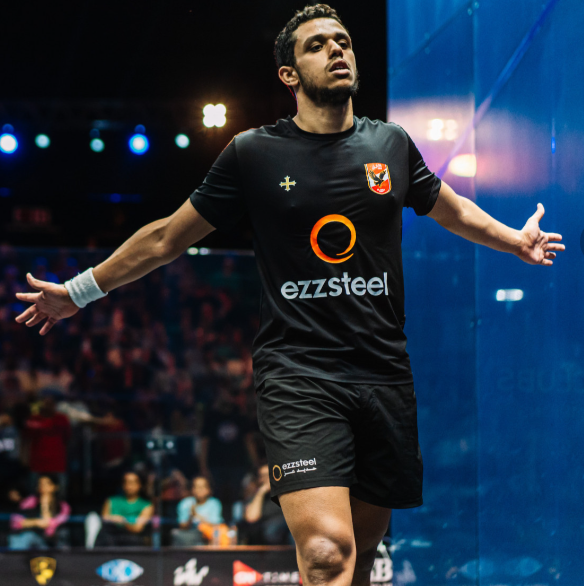 14 November 2022