HARBIN – The FISU World University American Football Championship officially openned on the campus of the Harbin University of Commerce in the 2019 Winter University host city where five delegations – namely People's Republic of China, Japan, Republic of Korea, Mexico and USA – will compete in the coming ten days.
During the opening ceremony, Dr. Yanqing XUE, President of both the Asian University Sports Federations and the Federation of University Sports of China, highly commented the event during his speech, saying that "university sports events are the stage where the youngsters pursue their dreams, exchange their ideas and culture, and achieve the exellence of mind and body."
FISU Executive Committee delegate Martin Doulton spoke on behalf of the FISU President, where he expressed the appreciation to the organisers for their event preparation, and presented his full confidence of Harbin holding another successful FISU event, after hosting the 24th Winter Universiade. "This is the first time that the FISU World University American Football Championship comes to Asia, which indeed proves that university sports are a perfect platform for culture exchanges and sport promotion."
The first match kicked off immediately following the opening ceremony, between the home of Super Bowl and the host country. The all-star contingent of student-athletes from the USA demonstrated then technical precision and passion for American Football, coming away with a 69-0 victory against China.
"We learnt a lot from the first match, playing against such a strong team. Although the result was not satisfying at all, the unique experience values", Danny Zhang, a Chinese Offensive Tackle, wrote on his social media. "Playing in this world top-level university event, wearing the jersey with my national flag sewed on, encouraged by the cheering from the crowd, all these made me proud to be a student-athlete."
This is the first time that the Republic of Korea sent a delegation to the WUC American Football, who met the Team Japan during the first round. Japan, as one of the most promising teams, was up 32-0 until the match was interupted by a sudden thunderstorm, causing an early ending to this match.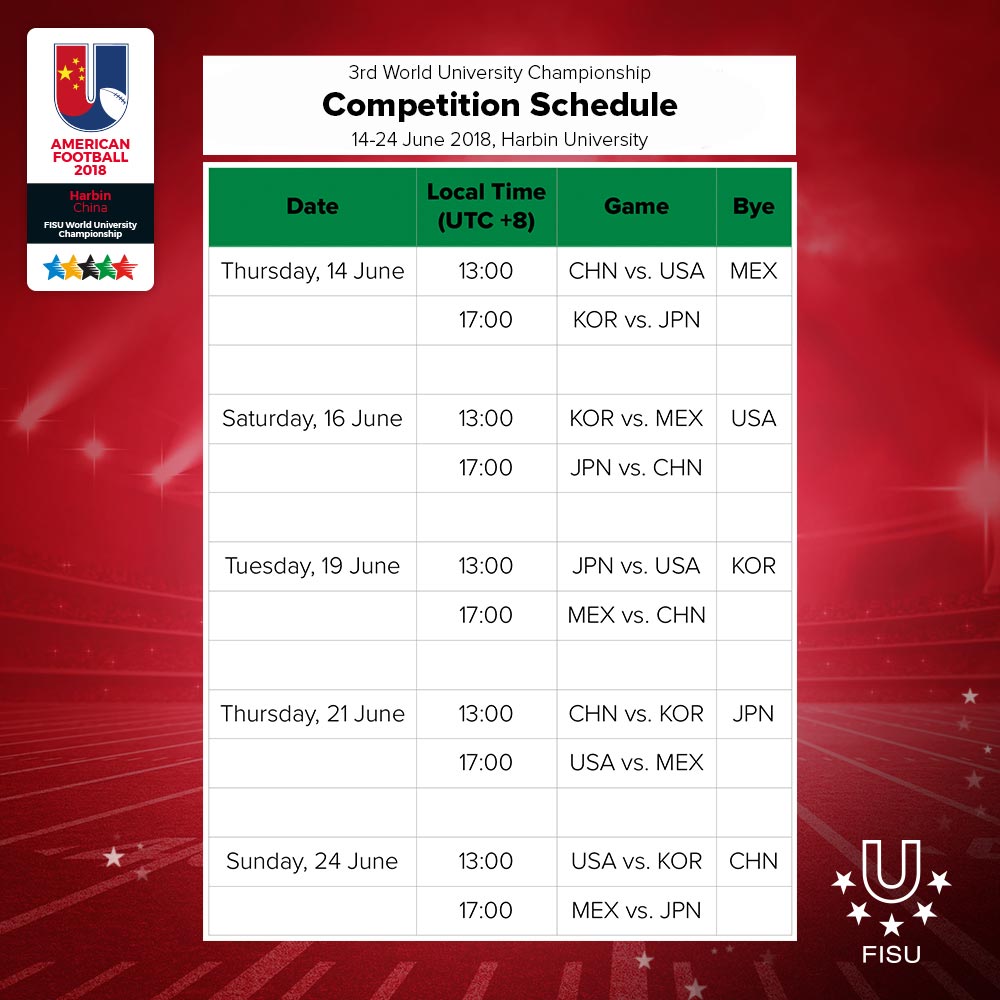 Related News