Doha, Qatar is set to host the 2023 FISU University World Cup 3×3 Basketball from 10-12 November. This 7th edition of the FISU Cup 3×3 Basketball features 12 women's teams and 12 men's teams that will compete for the top of the podium over the following three days.
On the women's side, defending champion Chinese Culture University, from Chinese Taipei, return with three players from last year's winning team – Huang Chiao-Chun, Kuo Hung-Ting, and Wang Yueh-Ti. 2022 silver medalists, ITESM Monterrey from Mexico, also bring back an experienced team with Karina Esquer Vila, Deyna Alicia Gonzalez Montemayor, and Alejandra Rovira Trevino joining newcomer Irais Aguilera. These two powers will be in Pools D and B, respectively.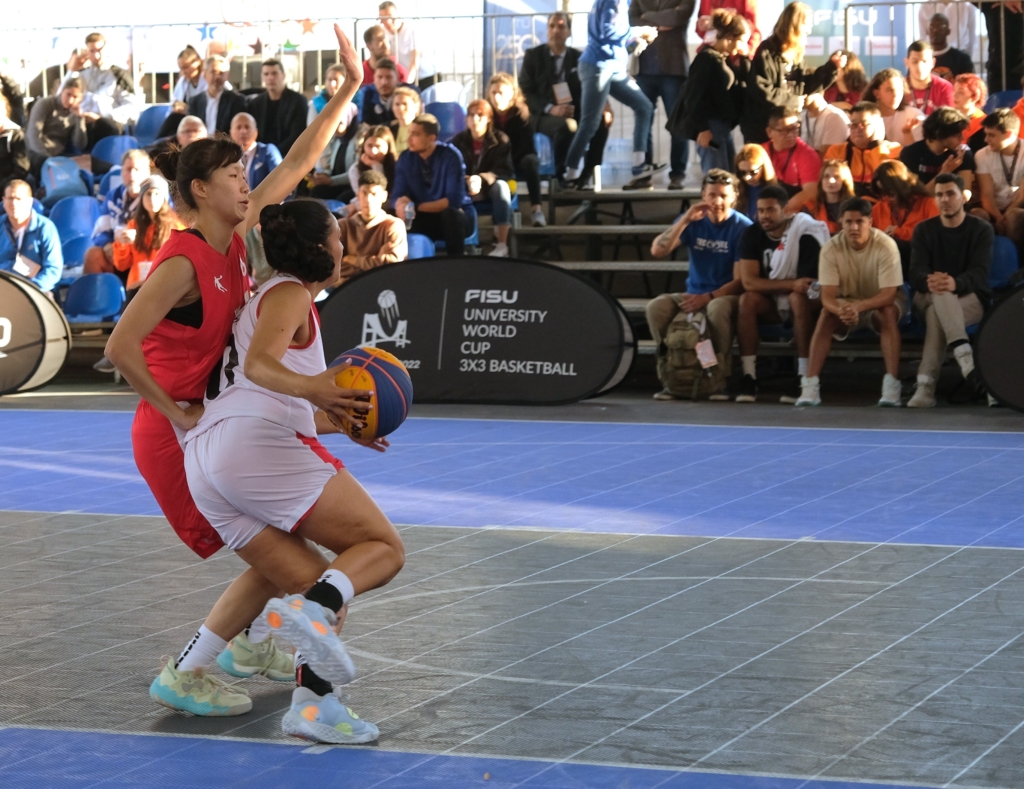 Overall, five universities are back from the 2022 FISU Cup 3×3 Basketball including Mongolia's Royal International University, the defending bronze medalists. They join ITESM Monterrey in Pool B with the rest of the groups breaking down as follows:
Pool A – Precarpathian National University (UKR) – the tournament's #1 seed, ITESM-Toluca (MEX), Islamic Azad University (IRI)
Pool B – Royal International University (MGL), ITESM-Monterrey (MEX), United States International University-Kenya (KEN)
Pool C – American University in Cairo (EGY), Lincoln University (NZL), University of Doha (QAT)
Pool D – University of Pitesti (ROU), University of Sydney (AUS), Chinese Culture University (TPE)
Two-time defending men's champion Paulista University from Brazil are back to attempt the three-peat in the men's tournament. Gianluca Campaner and André Augusto Santos return following success in 2022 and are joined for this run by Gabriel Alves and Ewerton Silva.
It is largely a new field with just two universities making a repeat appearance from 2022, those being Paulista University and Vytautas Magnus University of Lithuania, the latter finishing in 5th place. 2019 bronze medalist Huaqiao University of China will compete in Doha after missing 2022.
Pool A – Vytautas Magnus University (LTU) – tournament's top seed, University of Cape Coast (GHA), Monash University (AUS)
Pool B – Qatar University (QAT), University of Sydney (AUS), Autonomous University of Ciudad Juarez (MEX)
Pool C – Sumy State University (UKR), Pontifical University of Chile (CHI), United States International University-Africa (KEN)
Pool D – Paulista University (BRA), University of Valencia (ESP), Huaqiao University (CHN)
University of Sydney and United States International University-Africa are the only schools to compete on both the men's and women's sides.
These fast-paced games, which end after 10 minutes or when a team reaches 21 points, get going on Friday in Doha with the first a women's matchup featuring Royal International University and United States International University-Africa at 10:00am in Doha (12:00am CET). Team information and schedules can be found here and all action can be streamed live on FISU.tv.
Watch the trailer
Written by Doug McLean
Related News