At a ceremony held on the eve of the closing day of the Lake Placid 2023 FISU World University Games, Vadym Stetsenko, Head of the Ukrainian Delegation and Students Sport Federation, received the Fair Play Award from the hands of the Honorable Sunil Sabharwal, Secretary General of the International Fair Play Committee (CIFP), and Gabor Deregan, CIPF Executive Director, in presence of Leonz Eder, FISU Acting President, and Eric Saintrond, FISU Secretary General and CEO.
The award was given to Ukraine for the courageous participation of its team of athletes and officials in the Lake Placid 2023 FISU Games Winter, under the difficult current circumstances. With the war raging in their country, most of Ukrainian athletes have faced enormous difficulties to train, compete, prepare and travel.

Still, Ukraine has managed to come in Lake Placid with a strong delegation, which won six medals (gold in snowboard men's Parallel Giant Slalom with Mykhailo Kharuk, who also won bronze in Parallel slalom, silver in biathlon single mixed relay and bronze in Nordic Combined men's team Sprint, biathlon men's 12.5km Pursuit with Dmytrii Hruschak and Snowboard women's parallel slalom with Nadiia Hapatyn).

Ashley Walden, Executive Director of the Lake Placid 2023 FISU World University Games' Organizing Committee, also received an award on behalf of all the volunteers who made these FISU Games possible.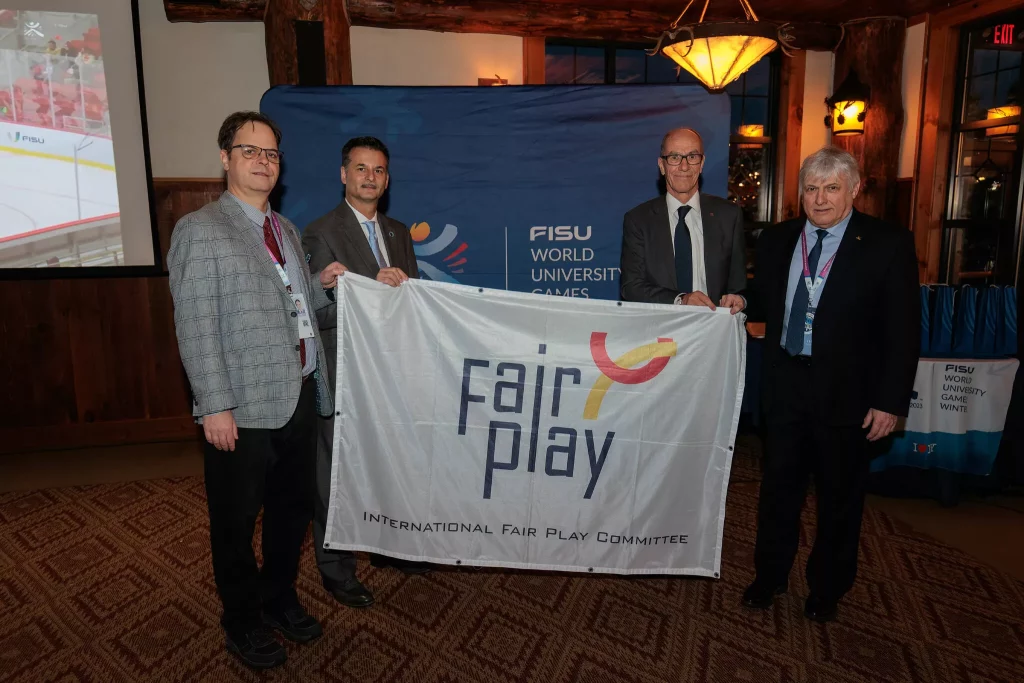 CIFP is an IOC and UNESCO-recognized organization established in 1963 in Paris, thus celebrating its 60th year anniversary. Its mission is to spread ideals of fair play via recognizing exceptional acts of sportsmanship as well as developing and promoting a better understanding of fair play values and preventing adverse behaviour.
Related News