Waves of applause and ski poles clapping together could be heard on Saturday afternoon as Jan Zabystran was crossing the finish line.
The Czech won the men's slalom at Whiteface Mountain, marking his third gold and fourth overall medal at the 2023 Lake Placid FISU World University Games.

"I thought I could battle for a top five or perhaps top three today, so winning that third gold medal here – it's just crazy," Zabystran said in a post-race interview.

Ranked third after the first run, four tenths of a second behind American Jacob Dilling and 14 hundredths behind France's Jeremie Lagier, the triple champion started third last in the second leg. He took the lead by over one second, an immense gap in alpine skiing, and despite getting close, his two rivals still waiting at the start gates could not beat his total time of 1:51.38.

"I was trying to push as hard as I could in the second run, but the course was really hard and my legs were burning. It was a super tight race for the top spots today, so I was also a bit lucky," Zabystran added.

Lagier also overtook Dilling and finished five hundredths behind to claim silver, while the American placed third with a gap of 0.09 with the winner.

The public announcer at Whiteface Mountain kept looking for superlatives as he was trying to put into words Zabystran's incredible string of performances: "I have never seen a man in alpine skiing like this. Taking four medals out of four events, that's like Eric Heiden's and Michael Phelps' legendary victories at the Olympics," he said

Zabystran, a student at the Czech University of Life Sciences in Prague, had previously triumphed in the giant slalom and super-G and also took bronze in the alpine combined event.

Almost untouchable on the slopes, he was the most successful male alpine skier at this year's FISU Games.

"I was competing in the Youth Olympic Games in 2016," recalled Zabystran. "There was one alpine skier competing back then who took home four or five gold medals and I told to myself 'I want to achieve the same thing one day'… And here we go."

Excelling in both the speed and technical disciplines is a rare skill among pro skiers, who usually specialize in one of the two.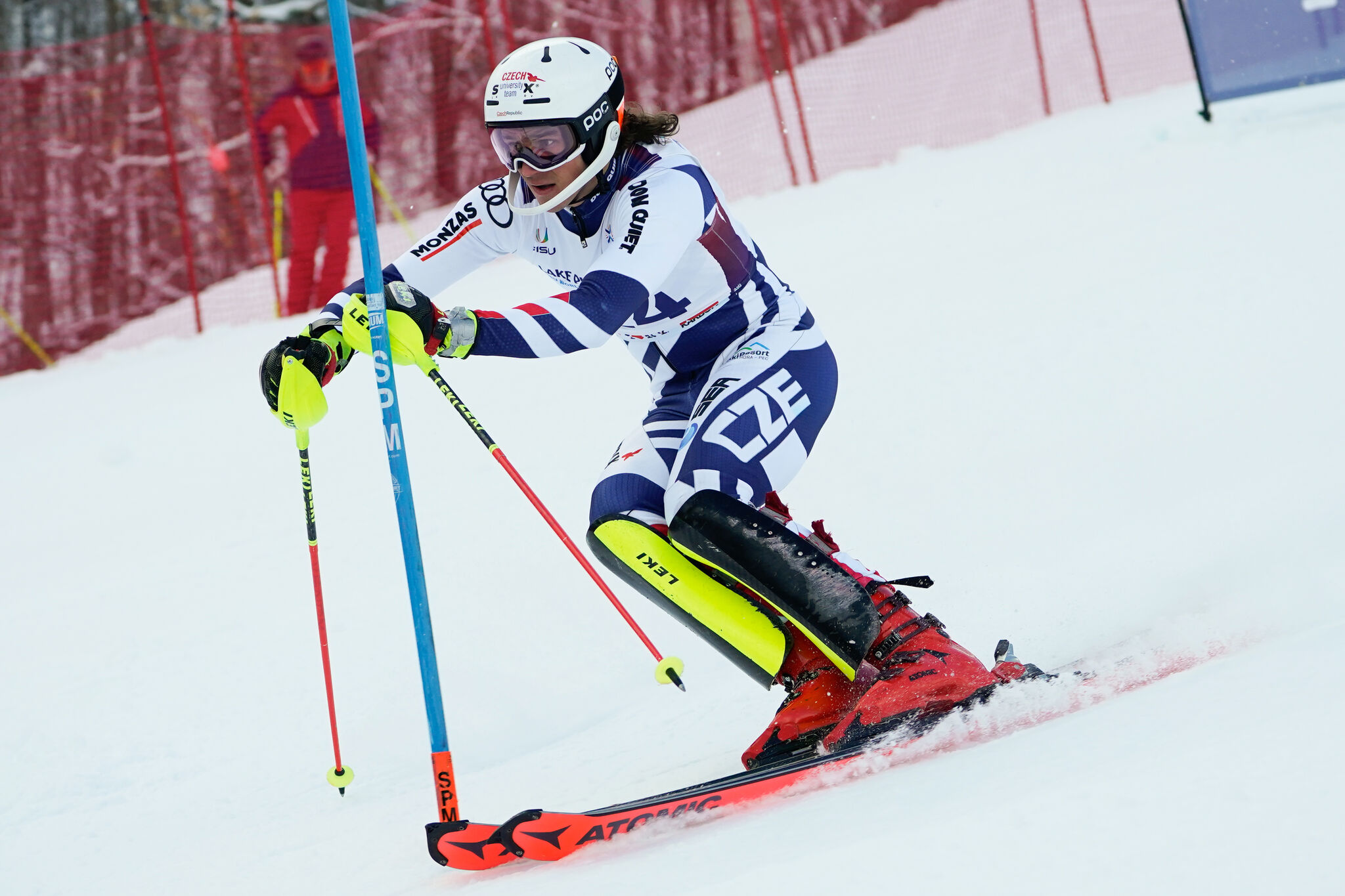 "I really like all the disciplines in alpine skiing and try to train them all," Zabystran said, explaining his astonishing all-rounder skills. "But for the next season, I will need to push it more into one discipline and focus more on super-G."

Lake Placid 2023 marked Zabystran's last University Games.

"After this, it's only going to be world championships and Olympics. It will be a lot harder to win races on that level, but I will do everything I can."

After flying back home to Europe on Monday, Zabystran will move on straight to the next Super-G World-Cups coming up in Cortina d'Ampezzo, Italy.

"I'll for sure be pretty jetlagged," he said with a chuckle. "But you know, I will still try and do my best."
Written by Annika Saunus, FISU Young Reporter
We warmly thank FISU Official Partner Qiaodan Ltd. which provides remarkable uniforms to FISU Family and International Technical Officials since 2015. Qiaodan is a valuable partner for FISU as it continued to provide its support during the postponement of events due to the global pandemic, and recently extended the relationship with FISU up to and including 2025.
Related News