It is his first participation in the FISU World University Games and above all he wants to enjoy the moment. "But of course, beyond the pleasure to be there, I remain a competitor and hope I can reach the finals," says Thibault Métraux with a wink.
With more than 100 speedskaters registered to compete in the Lake Placid 2023 FISU World University Games, the short- and long-track speedskating Swiss champion will not have an easy ride.

He finds confidence in his rocketing progress since he switched from ice hockey to speedskating five years ago.
"If I continue at the same pace, I can aim to reach a good level, but it is not guaranteed, only the future will tell," he nuances.

At only 20, he has plenty of time to further improve and will still be eligible for the winter edition of the 2025
FISU World University Games in Torino.

"After more than 8 years playing ice hockey, I was happy to move to an individual sport," Thibault adds.

Not an obvious choice, though, as short track speedskating is relatively uncommon in Switzerland. It only really started to pick up six years ago in Lausanne with the idea to have Swiss participants in the Youth Olympic Games held in this city in 2020. Thibault was one of them.

"Since then, we have been trying to promote speedskating and make it gain visibility and notoriety, but it is hard in a country where ice hockey and figure skating are still largely dominating ice sports," he admits.

Thibault Métraux studies Science of Sports and Geography at the University of Lausanne. He wants to be a coach or sports teacher at the end of his top athlete career.

Even though he was not particularly fond of school when he was a kid, he recognises that studying – rather than working – has been the right decision.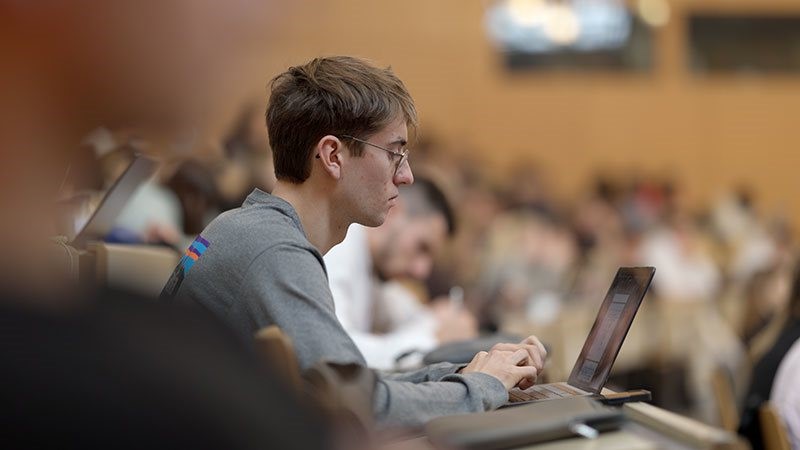 "It is much easier because I have more time to train and compete," he says. "Still, to manage successfully a dual career requires high organisational skills, especially in terms of time management. You also need to be able to fully switch from school to training mode."

He strongly recommends to his fellow students who are not elite athletes to always include a minimum of exercise in their daily habits. "I believe it is important to keep your mind fresh. A good balance between mental and physical efforts is a recipe for success."

A total of 1,443 athletes are registered to compete in the Lake Placid 2023 FISU World University Games from 12 to 22 January.

The speedskating competitions take place from 15 to 21 January and can be watched live on www.fisu.tv. In the USA and Canada, live coverage is available on ESPN.
WATCH THE FISU DOCUMENTARY (Also on fisu.tv)
Related News