Oyunbileg Zorigoo
The Dream Together Master's scholarship programme, a partnership between FISU and Seoul National University (SNU), has selected its latest recipient in Ms Oyunbileg Zorigoo of Mongolia. A recent business administration graduate of Myongj University (Seoul campus) in the Republic of Korea, she is a World Taekwondo Federation international referee and was a FISU Student Ambassador from 2019-2020. She also competed for Mongolia in taekwondo at the Gwangju 2015 FISU World University Games and coached the Mongolian taekwondo team in Taipei in 2017.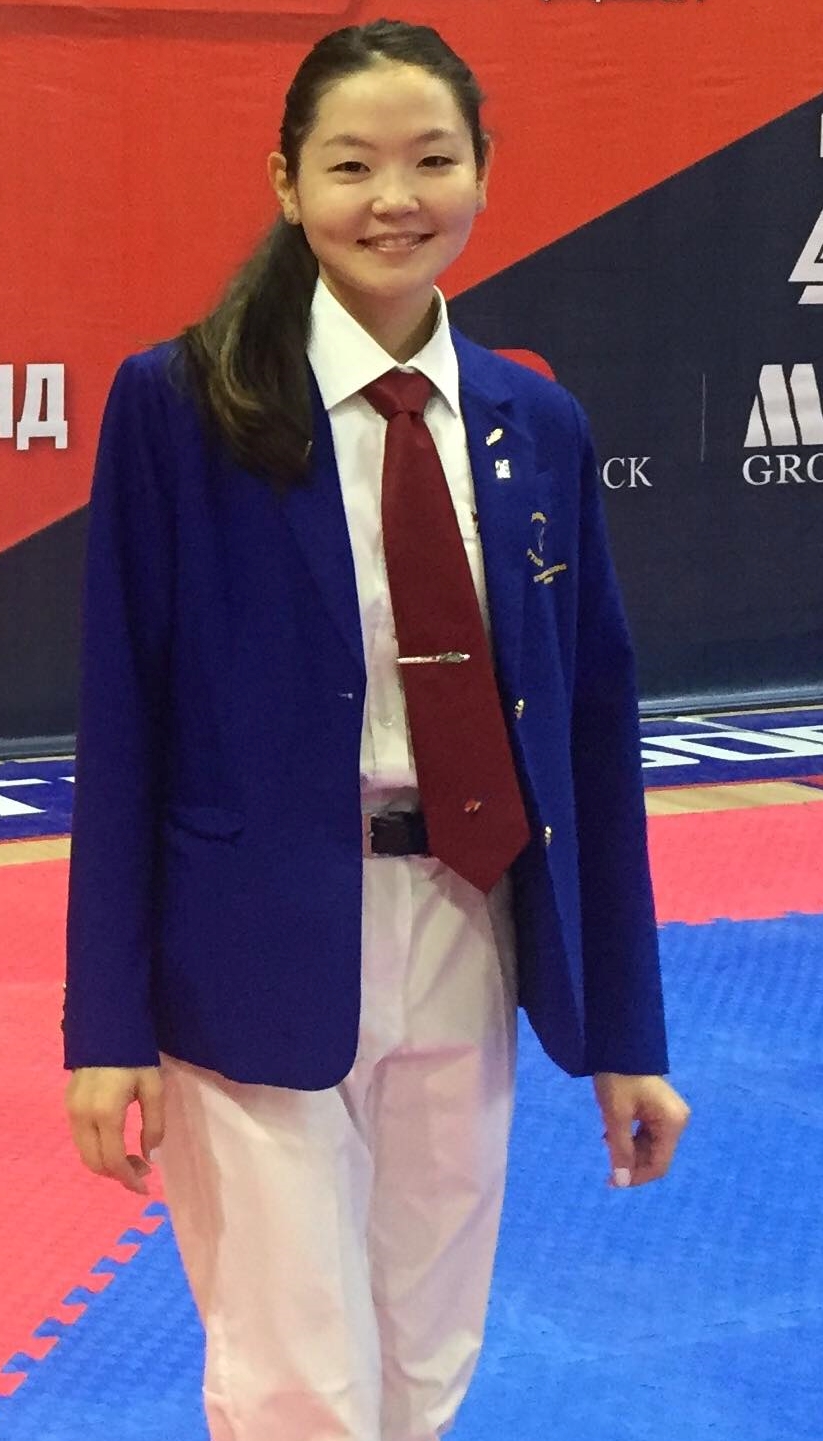 Oyunbileg Zorigoo"I would like to express my gratitude to FISU for the support. I strongly believe this DTM program will truly give me everything I need to develop the sports and the CdE [Student Committee] role in FISU," she said.
She follows in the footsteps of graduates such as Chidiebere Ezeani, Razif Sazali, and Daulina Osmani, scholarship winners in 2019, 2019, and 2018 respectively. For Ezeani, she began the programme in 2019 and is currently working as the Acting Secretary General of the Nigeria University Games Association (NUGA). She highlights the network that the Dream Together Master's programme creates as a vital component of the experience.
"Working with people from different nations, backgrounds and social outlook definitely prepares one for leadership as you learn to navigate people's opinions to come up with a workable outcome," Ezeani stated.
Since November of 2021, Sazali has been working as an academic and lecturer at the Faculty of Sports Science and Recreation, UiTM Seremban Campus in
Chidiebere EzeaniMalaysia. In addition, he works with organisations such as the National Sports Council (NSC), where he is focusing on the Dual Career Program for Malaysian national athletes. At the same time, Osmani was appointed Deputy Minister of Culture, Youth and Sports of Kosovo, a role she has been in since April of 2021.
As is demonstrated by the three recent graduates, such scholarship programmes and partnerships as with Seoul National University form an important aspect of FISU's mandate is to support education of future sport leaders. This plays a major part in FISU's commitment to its member associations, and it will be exciting to see that legacy continue with Oyunbileg Zorigoo.
Written by Doug McLean