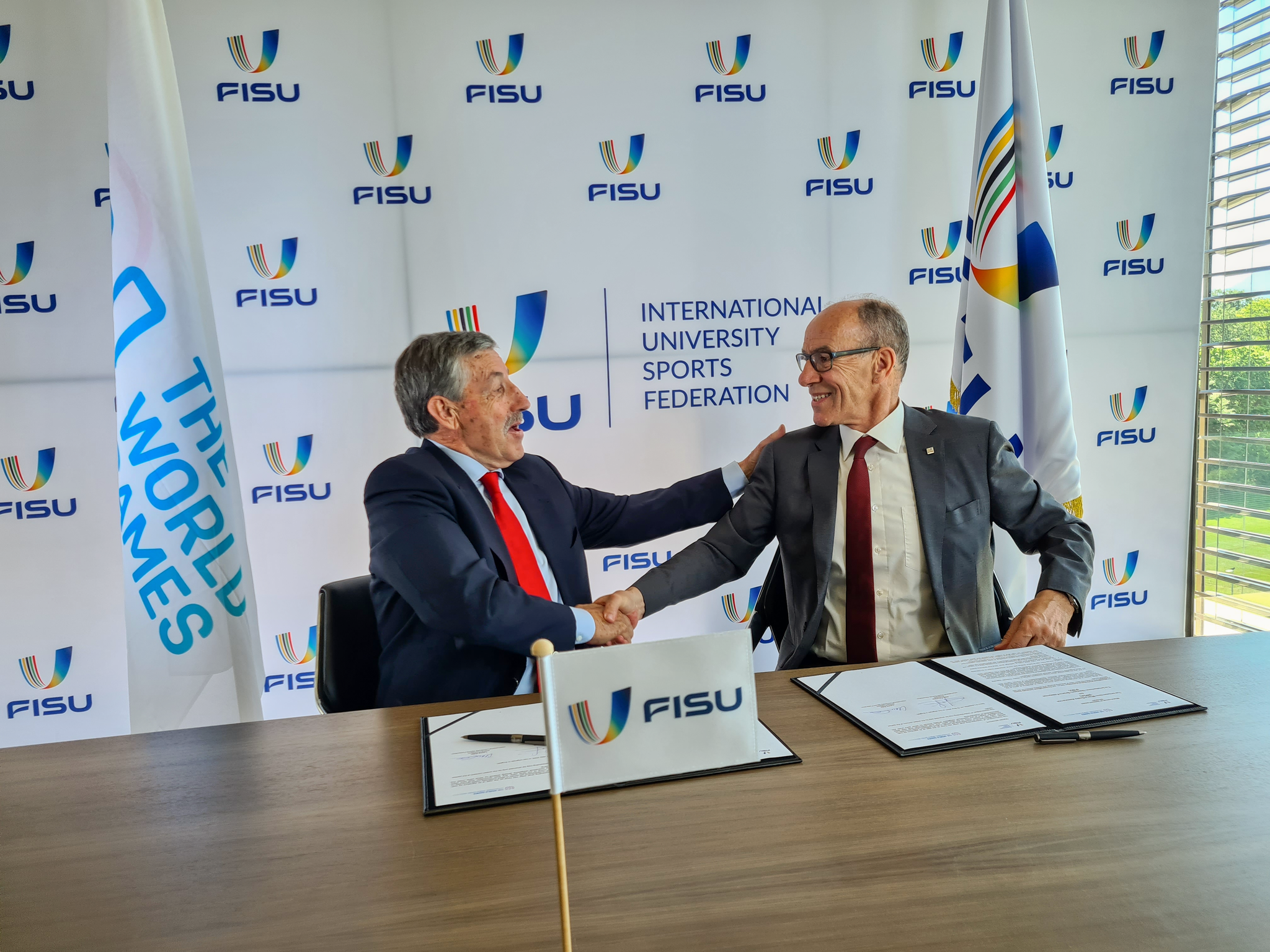 Leonz Eder, FISU Acting President and José Perurena, President of the International World Games Association (IWGA) signed today a memorandum of understanding to further develop the overall cooperation of the two sporting bodies.
The IWGA and the FISU will base their collaboration on four key principles:
The IWGA and the FISU stand ready to exchange ideas about their respective events' organisation and generalise good practice.
The IWGA and the FISU encourage the National Olympic Committees (NOCs) to support and assist their national multi-sport delegations taking part in The World Games and FISU World University Games.
The IWGA and the FISU may explore possibilities of closer cooperation regarding their respective communication, cooperation, promotion, and marketing
The IWGA and FISU may provide their expertise when needed to each other and will maintain their cooperation with each other to support and organise their sports activities within the Olympic
Held every four years by the IWGA, The World Games is an international event for sports and disciplines that are not on the full programme of the immediately preceding Summer or Winter Olympic Games or Paralympic Games.
At least 3,600 athletes from 34 sports and over 100 countries are expected to take part in the 11th edition of The World Games, to be held in Birmingham, Alabama, USA, from 7 to 17 July 2022.
FISU has been the key driver in expanding the role and reach of university sport worldwide. It organises world-class sports and educational events for university students.