Julia CHANOURDIE during the Bratislava 2018 FISU World University Championship Sport ClimbingThe last pending dates of the 2022 calendar for the FISU World University Championships & FISU University World Cups have been confirmed and officially communicated to all FISU members.
After more than a year without sport events, The 2022 FISU World University Championships and FISU University World Cups will take place in over 18 countries, including two new countries to join the list of FISU event hosts: Kosovo and Argentina. For the 2022 season, there will be 7 FISU University World Cups and 15 FISU World University Championships, including one championship that was exceptionally postponed to 2023: Rowing.
This upcoming season will also celebrate the transition of several sport disciplines to the World Cups format, as well as the much anticipated first FISU University World Cup Combat Sport (Boxing, Karate, Muaythai, Sambo, Wrestling, Wushu) in Ekaterinburg (RUS) in 2022, which is expected to be organised to a very high standard. Two new sports have also joined the programme for the first time: Powerlifting and Finswimming.
The FISU World University Championships gather student-athletes from all around the world to represent their country and compete against others, whereas the student-athletes in the FISU University World Cups compete in the name of their university in an attempt to climb to the top of the ranks in specific sport disciplines.
"We are really happy to have a season again even though there are still some questions with the ongoing pandemic. It hasn't been easy for our Organising Committees as well, but we are grateful that most of them held on and carried on their preparations the best they could", says FISU Vice President Marian Dymalski. "I believe we will have some really nice events next year such as Sport Climbing in Innsbruck (AUT), Golf in the great course in Torino (ITA) and many others. The Beach Volleyball and Speed Skating FISU Championships in Lake Placid (USA) will also be a great way for the organisers to gain experience towards the Lake Placid 2023 FISU World University Games," says FISU Secretary General-CEO, Eric Saintrond.
FISU World University Championships are not only a step towards organising major international sport events, but are also a steppingstone for student-athletes, to help them reach the highest levels in their disciplines. Maude Charron, four-time FISU medallist at the FISU World University Championship Weightlifting in 2016 (MEX) and 2018 (POL), recently reached the podium at the Tokyo 2020 Olympic Games, bringing back a gold medal for Canada.
"It is truly inspiring to see FISU former athletes receiving medals during the Olympic Games. We saw them during their student years at our Championships and World Cups and now we are thrilled to see them achieve their goals at the Olympic Games," adds FISU Secretary General-CEO, Eric Saintrond.
The dates of the upcoming FISU World University Championships and FISU University World Cups as well as their locations are available in the calendar bellow.
2022 FISU World University Championships

Sport
City
Country
First Competition Day
Last Competition Day
Ski Orienteering
Jachymov
CZE
22 February
26 February
Speed Skating
Lake Placid
USA
2 March
5 March
Cross Country
Aveiro
POR
12 March
Squash
New Giza
EGY
9 June
15 June
Sport Climbing
Innsbruck
AUT
14 June
17 June
Futsal
Shanghai
CHN
18 July
24 July
Golf
Torino
ITA
20 July
23 July
Orienteering
Magglingen – Biel/Bienne
SUI
17 August
21 August
Waterski & Wakeboard
24 August
27 August
Beach Volleyball
Lake Placid
USA
24 August
28 August
Canoe Sprint
Bydgoszcz
POL
9 September
11 September
Triathlon
Maceio
BRA
10 September
11 September
Mind Sports
Antwerp
BEL
12 September
17 September
Modern Pentathlon
Buenos Aires
ARG
21 September
25 September
Rowing*
London
CAN
13 July 2023*
15 July 2023*
*Event postponed exceptionnaly to 2023.
2022 FISU University World Cups
Sport
City
Country
First Competition Day
Last Competition Day
Finswimming
Lignano Sabbiadoro
ITA
1 April
2 April
American Football
Monterrey
MEX
1 June
11 June
Floorball
Liberec
CZE
20 June
24 June
Handball
Prishtina
KOS
11 July
17 July
Powerlifting
25 July
29 July
Combat Sports
29 September
8 October
Cheerleading
Heraklion
GRE
4 November
6 November

Related News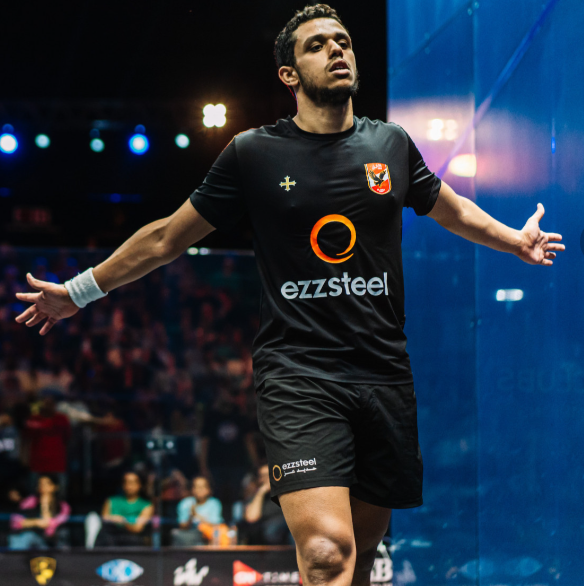 14 November 2022