As a home-team player at the FISU University World Cup 3×3, Chinese student-athlete Yi Zheng is no stranger to university sport or FISU. One of the most prolific players at FISU's pioneering university-versus-university event, he is now chasing the Olympic dream. The Huaqiao University standout athlete will be representing his country, the People's Republic of China, in 3×3 basketball.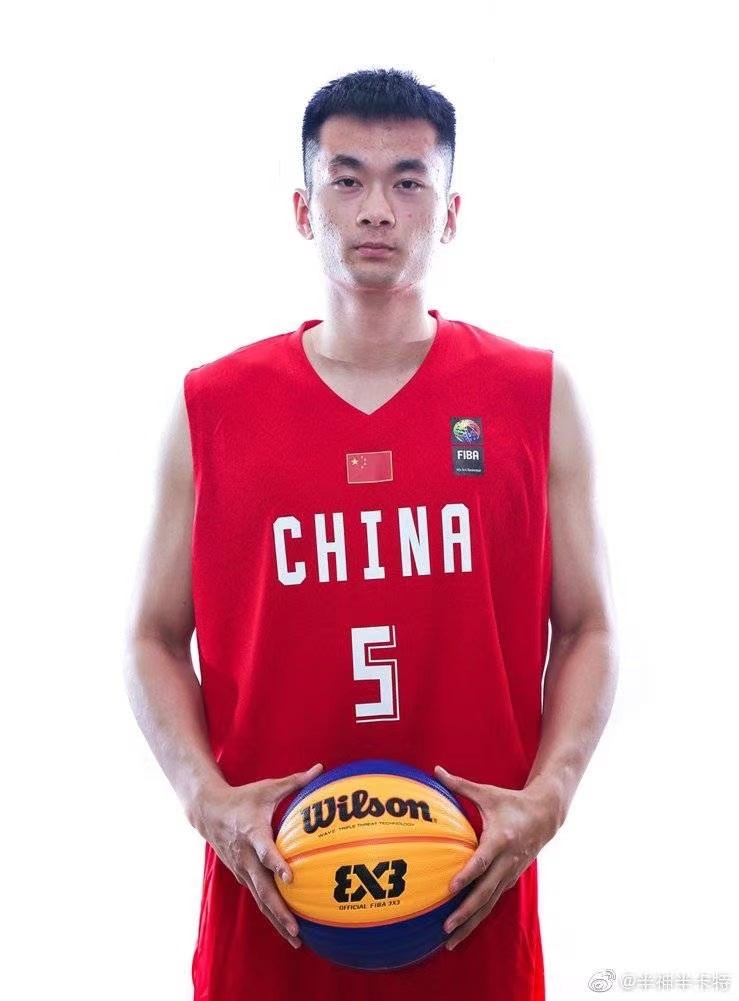 Yi Zheng is currently the captain of the Chinese men's 3×3 basketball national team, is the No.1 ranked player in China and is No.69 in the world, as per FIBA 3×3 Individual Rankings.
From 2015 to 2019, Yi had represented Huaqiao University at FISU's 3×3 basketball events, a total of six times in a row. In 2018, he led his university team to the title – then known as a the 3×3 World University League.
The following year, Yi and his teammates got the bronze medal in the newly-named FISU University World Cup 3×3.
Looking back to the events from 2015 to 2019, Yi said, "It must be a deep relationship between me and FISU! What strikes me most is that I have been a part of all the FISU 3×3 editions held so far."
"FISU events benefited me a lot," Yi added. "I had a chance to communicate with players from all over the world at FISU events. And because of these FISU events, I stepped on the international court, and improved my personal skills. The experience at the FISU 3×3 events laid the foundation for me to be selected into the national team."
Yi Zheng led Team China to the bronze medal at the 2019 FIBA 3×3 Asia CupYi was selected for the Chinese men's basketball 3×3 national team in May 2018. He has represented China in the 2018 FIBA 3×3 U23 World Cup, 2019 FIBA 3×3 Asia Cup, and the 2019 FIBA 3×3 World Cup. At the Asia Cup, Yi led Team China to the bronze medal, the best result ever for Team China in history.
Yi had been looking froward to the FISU Unviersity World Cup in 2020, but the event was cancelled due to the COVID-19 pandemic.
According to Yi, 2020 was a test for everyone, but especially for athletes as competition is very important for them. "It was difficult to find a way to maintain our fitness and state of mind, and also improve ourselves through the limited competition opportunities," he said.
Looking ahead to 2021 he said: "I hope that after such a special year, I can prepare well, represent China and take part in the Olympic Games in 2021."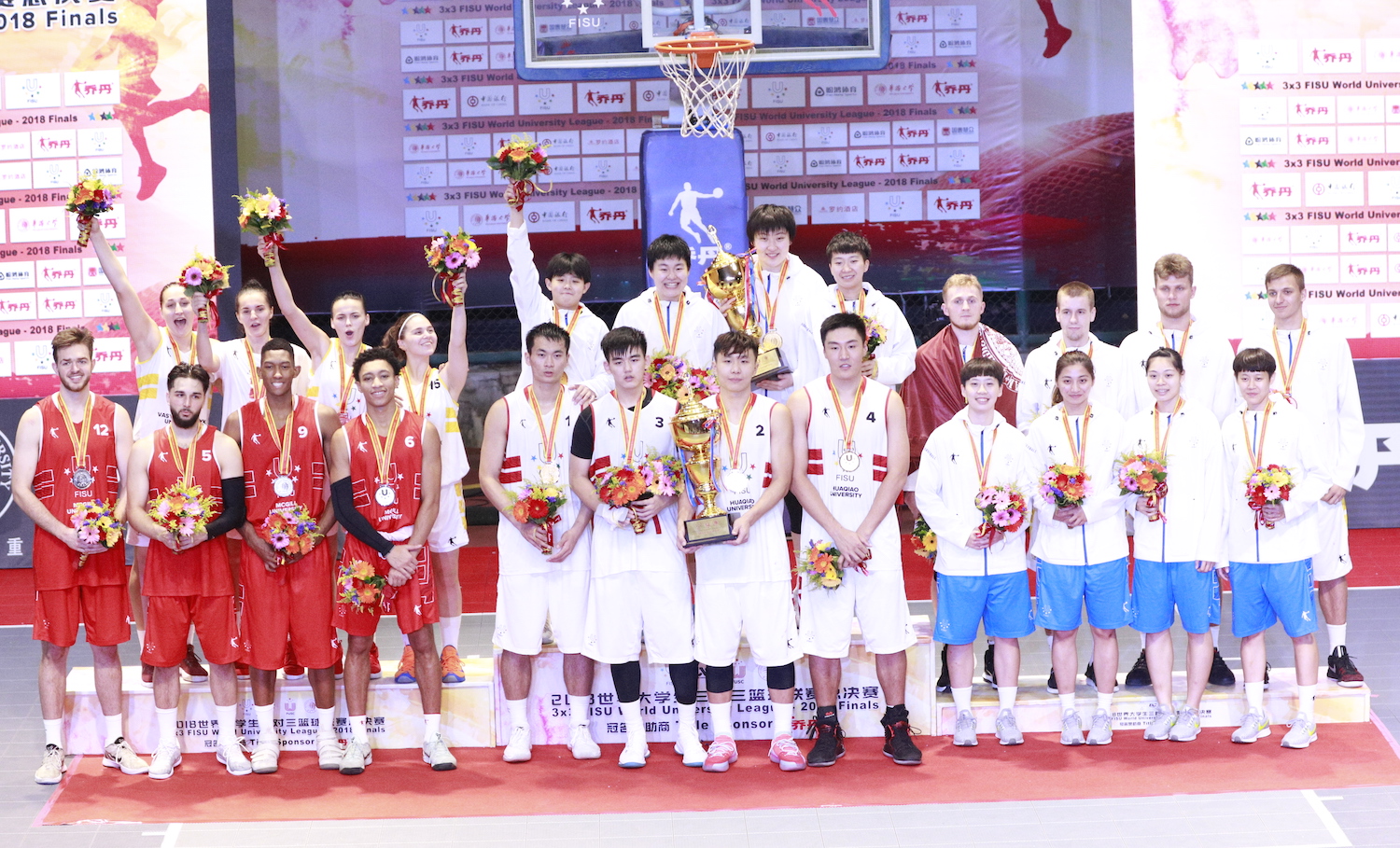 Huaqiao University won the 2018 FISU University World Cup 3×3
For Yi Zheng, 2021 will be a crucial year. Not only because he is training for Tokyo 2020 but also because he will get his master's degree in sports this summer.
"In my studies, I got a lot of help from my college, my supervisor and classmates," Yi told FISU. "During my training, my supervisor always used online meetings to guide me and help me complete the graduation thesis."
After getting his master's degree, he plans to become a professional basketball player. "I used to be a 5×5 basketball player earlier," said Yi. "But I wanted to try something fresh and new and found 3×3 as my special sport. I hope I achieve more on the 3×3 court in the future."
"Through FISU, I got to know a new, great, exciting sport," Yi credited FISU for helping him discover 3×3. "And I got the chance to be selected in the national team because of FISU events. That's an amazing experience in my life."
Best wishes to the rising star who is hoping to make an impression at the Olympics!