As a unique initiative, the Hungarian University Sports Federation (HUSF) has been offering more than 200 onlline training opportunities in multiple languages, across 35 sports and 15 universities – all so that Hungarian university students were not left without movement during the COVID-19 quarantine.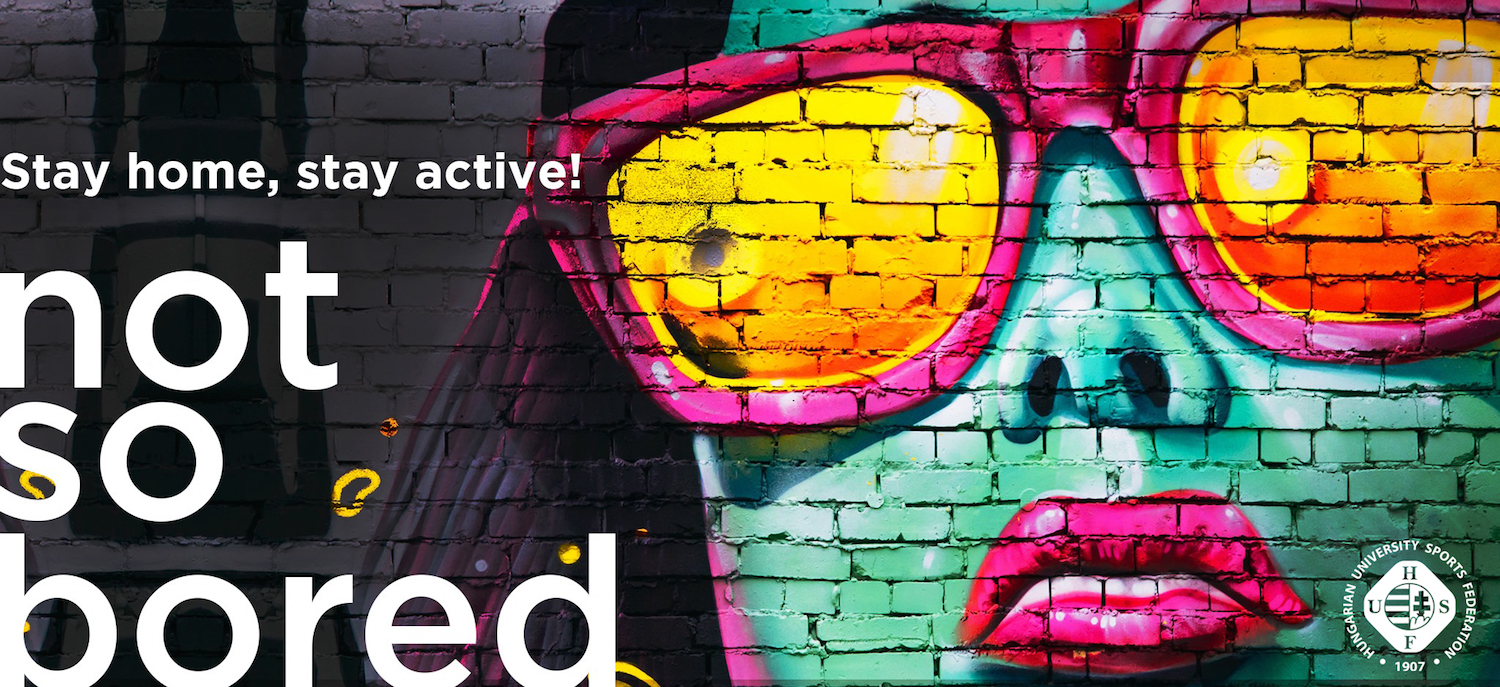 The content database includes professionally reviewed videos, articles and recommendations for fitness and physical activity. It was important for HUSF that students could, according to the WHO recommendations, still indulge in 150 minutes a week in order to stay healthy or even to achieve their 'beach body' goals.
The HUSF online campaign was called "Stay home, stay active! – #NotSoBored!" with all information published on their various social media channels and their website (www.mefs.hu). The HÖOK (National Union of Students in Hungary) was also closely involved and the recently launched UniSport Newsletter https://mozduljra.hu/unisportarchivum also proved to be a great tool for communication. In just a few weeks, the Hungarian university sports life successfully transitioned to the online space, encouraging students to practice sports at home.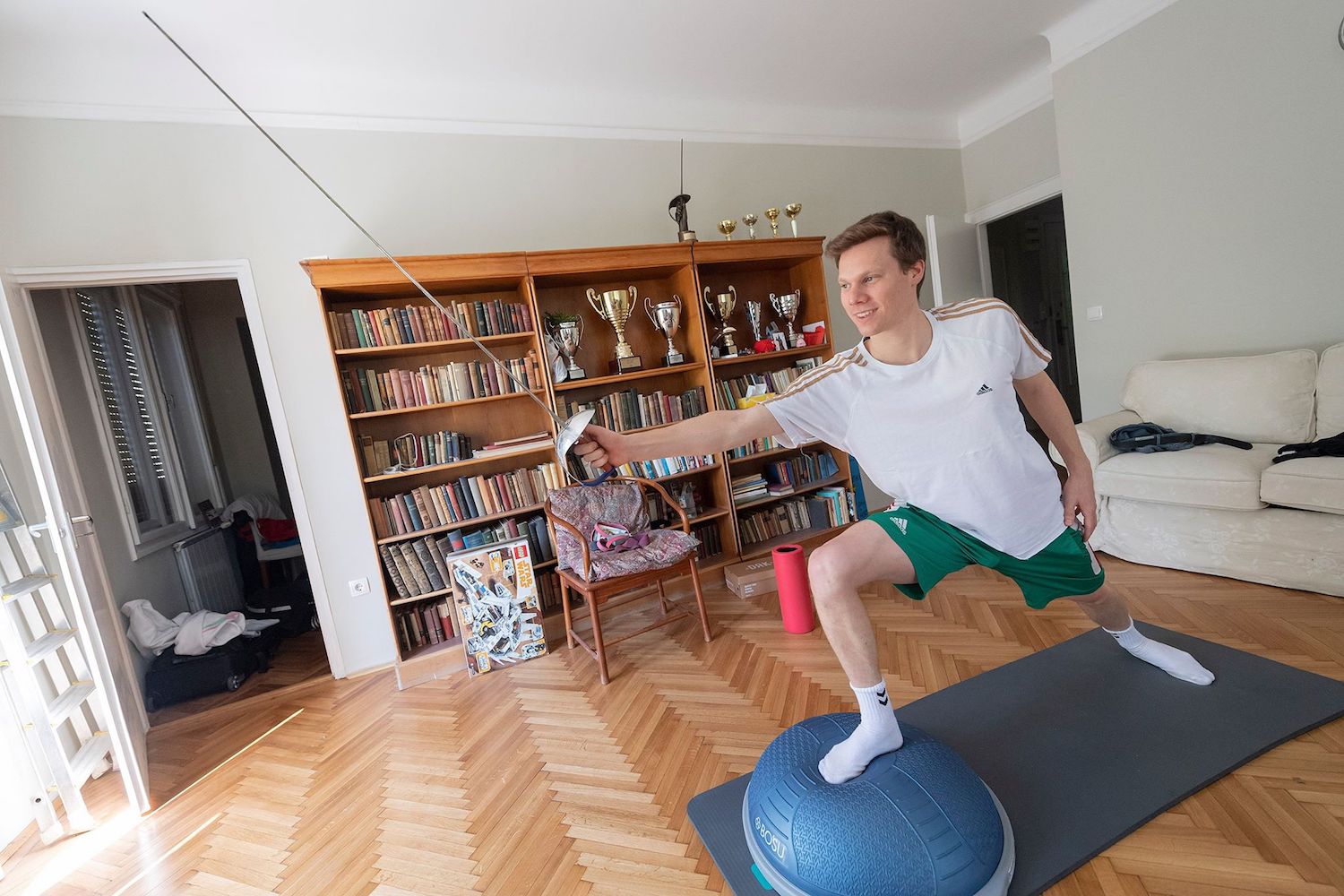 The latest #NotSoBored! campaign elements include quarantine training tips from Hungarian champions of the World University Games. In the first post of this genre, Universiade, World and European Champion fencer András Szatmári showed how to stay in shape at home (left).
Another popular session was Rio Olympian, World University Games athlete and multiple times Hungarian national champion marathon runner Gáspár Csere's virtual running lesson. And nothing proved his commitment more than the four-week training plan that he put together for three levels: beginner, advanced, and accelerator.
The "Stay home, stay active! – #NotSoBored!" campaign will continue to promote healthy living at home with ideas and tips, nutrition and lifestyle counseling. All the possibilities offered by HUSF and its partner universities can be viewed by the following here: https://mozduljra.hu/tartalmak/online_sportolasi_lehetosegek