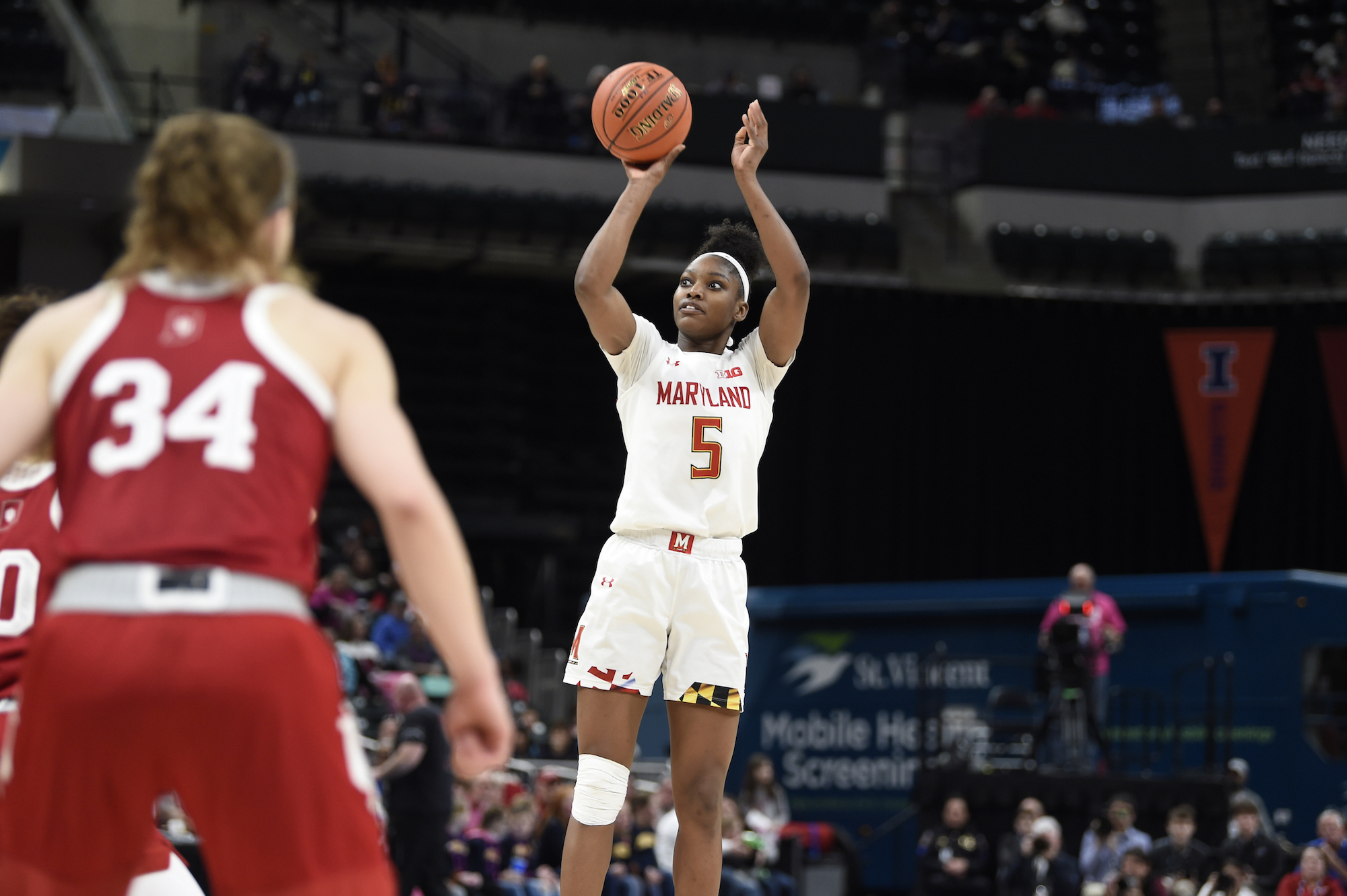 Kaila Charles was with her immediate family at their house in Glenn Dale, Maryland when a dream she'd had as a teenager came became a reality. Watching intently as the Women's National Basketball Association held its annual draft virtually, the Terrapins guard was chosen in the second round, 23rd overall, by the Connecticut Sun.
"Just seeing all my dreams unfold and turn into reality was just a blessing," she said.
Charles, who led the Terrapins with 14.3 points per game and 7.3 rebounds per game, was pleasantly surprised to be taken by the Sun, who lost in the WNBA Finals to the Washington Mystics last season under head coach Curt Miller.
"When I talked to Coach Miller, he just made me feel comfortable," she said. "I just felt like he was really excited and appreciated me as a person and my game."
"He didn't really think I'd be there in the second round for them to draft. Before the draft, he called me and said it'd be a longshot but he wanted to say how much he appreciated my game. It was meant to happen, for me to go there. They really wanted me."
Prior to that life-changing scene with her family, Charles was a FISU athlete. The communications major competed for the United States at the 2017 Summer Universiade in Taipei, a time she looks back on fondly.
"That was one of the best experiences I've ever had in my whole life," she said. "Going to a whole different country and experiencing a new culture was great in itself, but also competing at the University Games. Meeting all those people from all around the world and the opening ceremonies, everything was spectacular. We had a lot of fun."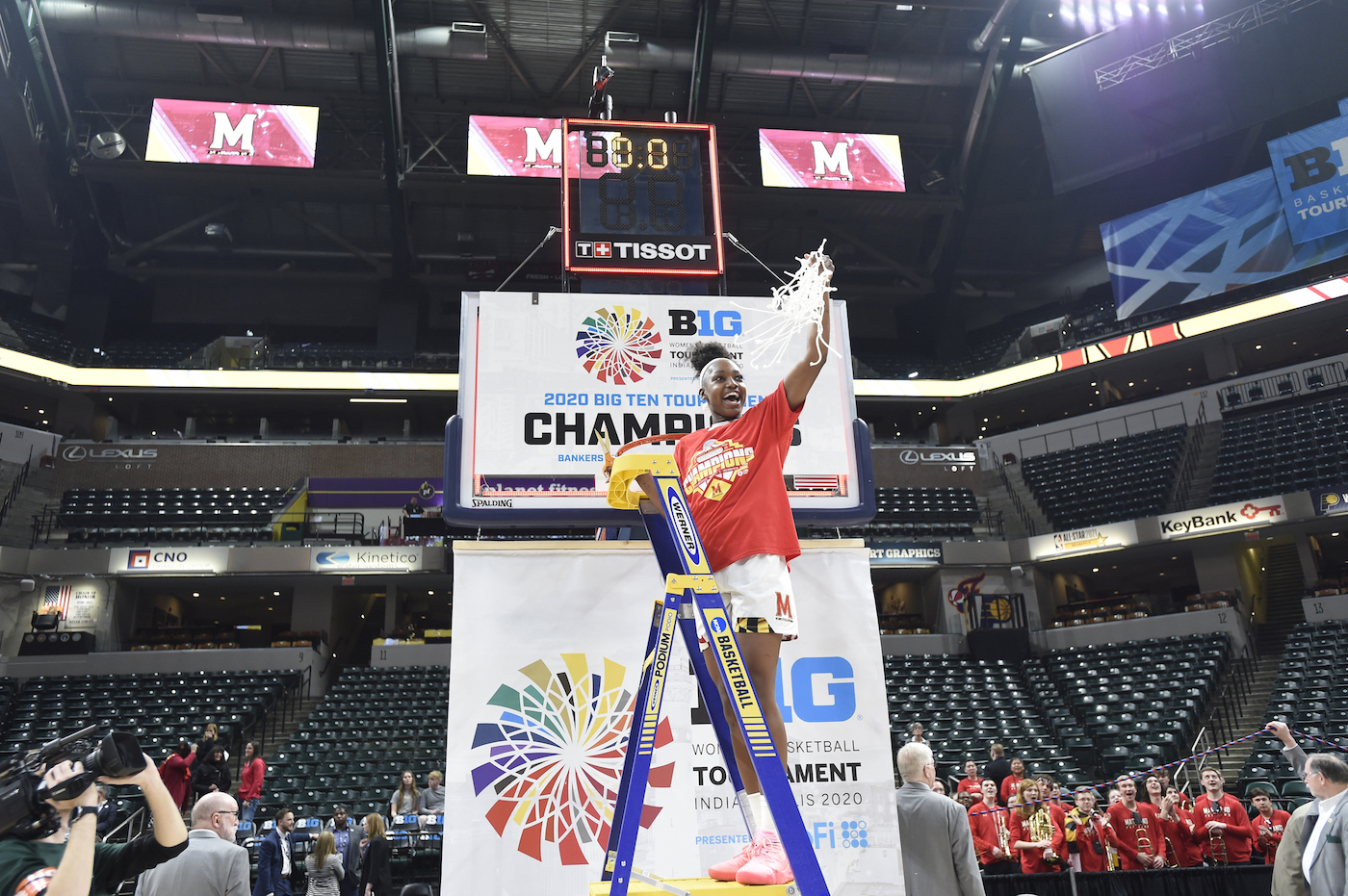 Charles and her fellow Terrapins finished in fifth place in the women's basketball tournament, behind the Russian Federation, Chinese Taipei, Japan, and gold medalist Australia. Charles led the American squad with 92 points, 40 rebounds, 21 fouls drawn, and nine blocked shots, and finished the tournament with the seventh-most total points.
For many FISU athletes, the Universiade is the first major international event of their young careers, complete with high-level competition, first-class training facilities, fans, and media.
"I was definitely surprised by how excited everybody was to see us," she said. "They all had big smiles and hugs and wanting to take pictures. I felt like a celebrity out there. They were just to excited to see us and meet us because we were from the US. That was really nice."
Despite coming from the NCAA, home of some of the highest-level basketball on the planet, Charles said she and her teammates had to adjust their style of play when tipping off against the international competition. She pointed out a scrimmage that took place between the Americans and hosts Chinese Taipei.
"Their styles are very tough and physical," she said. "We had to learn in our first scrimmage against Taipei that we weren't as strong as we thought we were. They were just running. They didn't look like they were getting tired. They were in great physical condition. Everyone was really strong and physical and the refs didn't call too many fouls. It was fun and competitive. We had fun once we adapted to the style of play."
Three years after her Universiade experience on the other side of the world, Kaila Charles is now poised to make her mark on a basketball court closer to home.
"I'm just excited to go out there and play," she said.
Picture credits: Maryland Athletics

Related News