KRASNOYARSK – Designing a winning legacy for a sports facility doesn't happen by chance. It's a philosophy the Siberian sports family of the 29th Winter Universiade have taken to heart and are executing across the city's competition venues, both those newly constructed and the ones revamped and revitalised. Commissioned in 1981, the Ivan Yarygin Sports Palace has been home to a host of sports clubs and events in Krasnoyarsk, including the 1997 World Wrestling Championships.
Keeping the building's distinctive character and look – the shape of the building resembles an old carval ship with its obtuse front, curved sides and round peephole windows – was refurbished inside for the Krasnoyarsk 2019 Winter Universiade. Now, the building has been christened as the home of the Yenisey Volleyball Club for the in the Russian championship season that got underway yesterday.
Last night the Krasnoyarsk volleyball players took on their rivals Zenit-Kazan, the most decorated club in Russia and last year's silver medalist, for the Superleague-Parimatch.
Yenisey Volleyball Club takes on Zenit-Kazan in Russia's Superleague-Parimatch, the first game in their new sports home
The sports palace underwent a complete renovation for the Winter Universiade 2019. New ice equipment and engineering systems were installed here, and all the premises underwent capital reparation. Furthermore, the venue now, as it once did, features an ice arena, which can be converted into a sports ground for volleyball, basketball and mini-football competitions.
Since the Winter Universiade 2019, the venue has also already hosted the "Cup of Krasnoyarsk" dance tournament and the 15th anniversary international youth tournament in freestyle wrestling for the prize of Buvaisar Saitiev.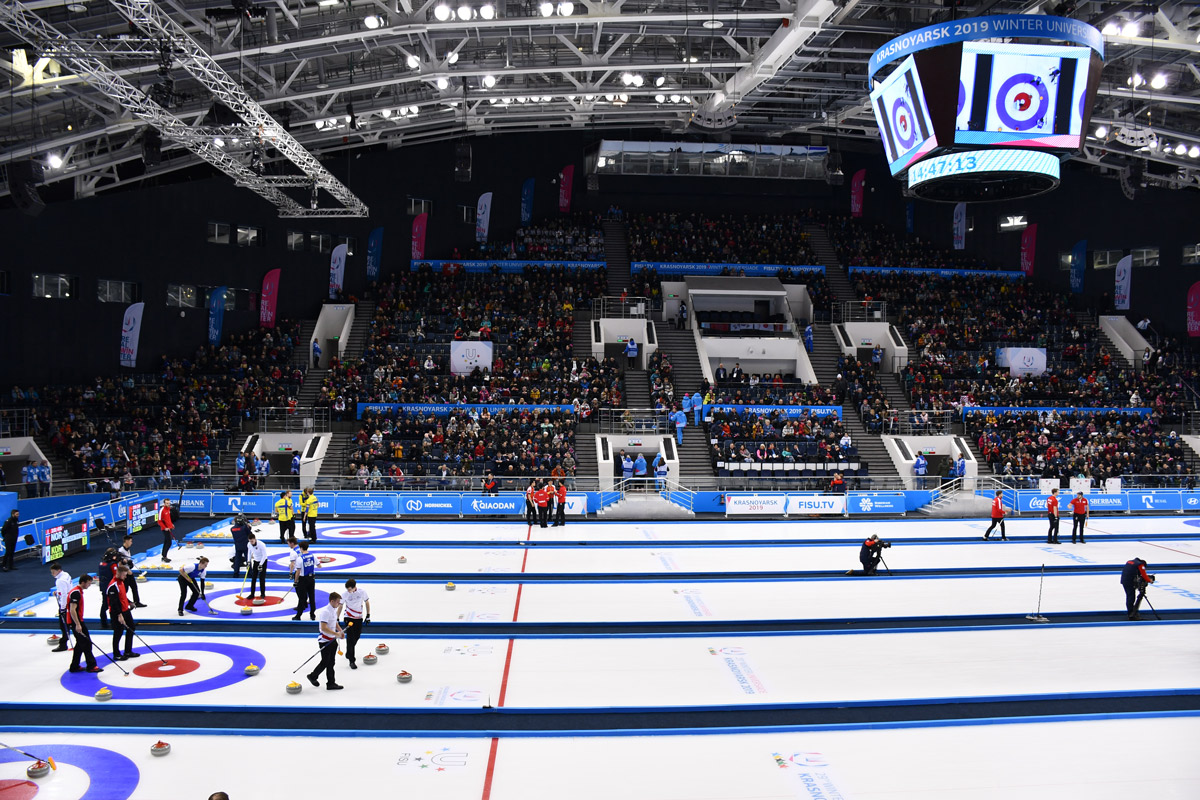 The Ivan Yarygin Sports Palace retrofitted with ice for the curling competitions of the Krasnoyarsk 2019 Winter Universiade
Related News