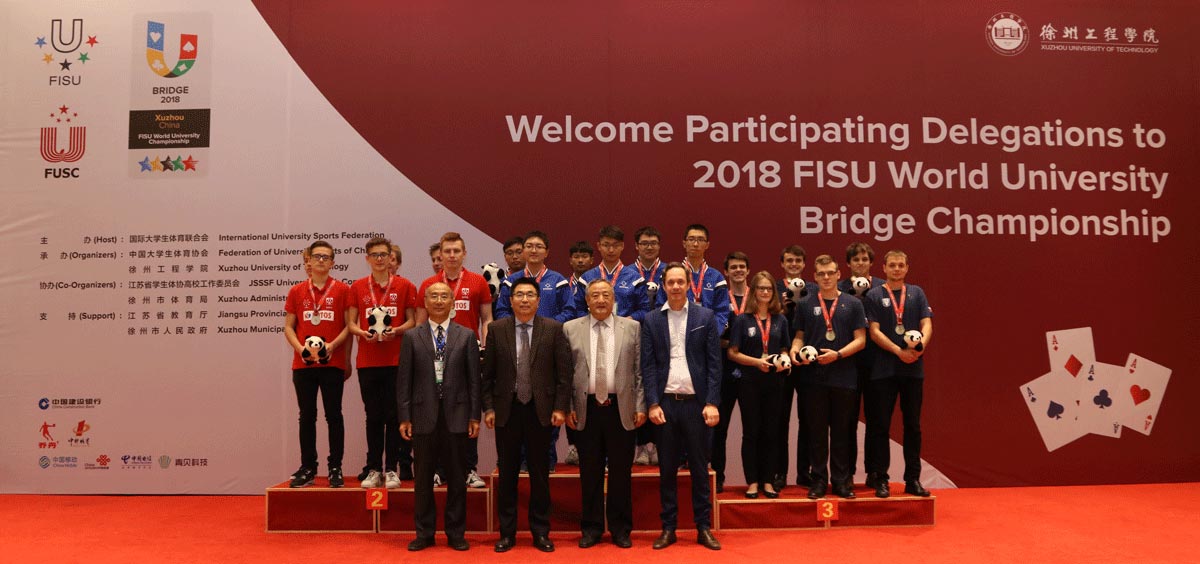 XUZHOU – After three and a half days of fierce competition, the 2018 FISU World University Bridge Championship came to a close. At Xuzhou University of Technology, all participating team players had fully displayed their strength throughout the tournament. Standing out at the end of the final day were the players of Team China 1, winners of the championship. The second place went to Poland, the leaders after Day 1. The third place went to the Czech team.
Zhang Xinke, Chairman of the Organizing Committee, on behalf of Xuzhou University of Technology, expressed his congratulations on the outstanding achievements to all the athletes at the competition. He pointed out that the hosting of the World University Bridge Championship had built a bridge for countries to deepen their understanding and friendship. The WUC provided a rare opportunity for Chinese students to learn from foreign elite athletes.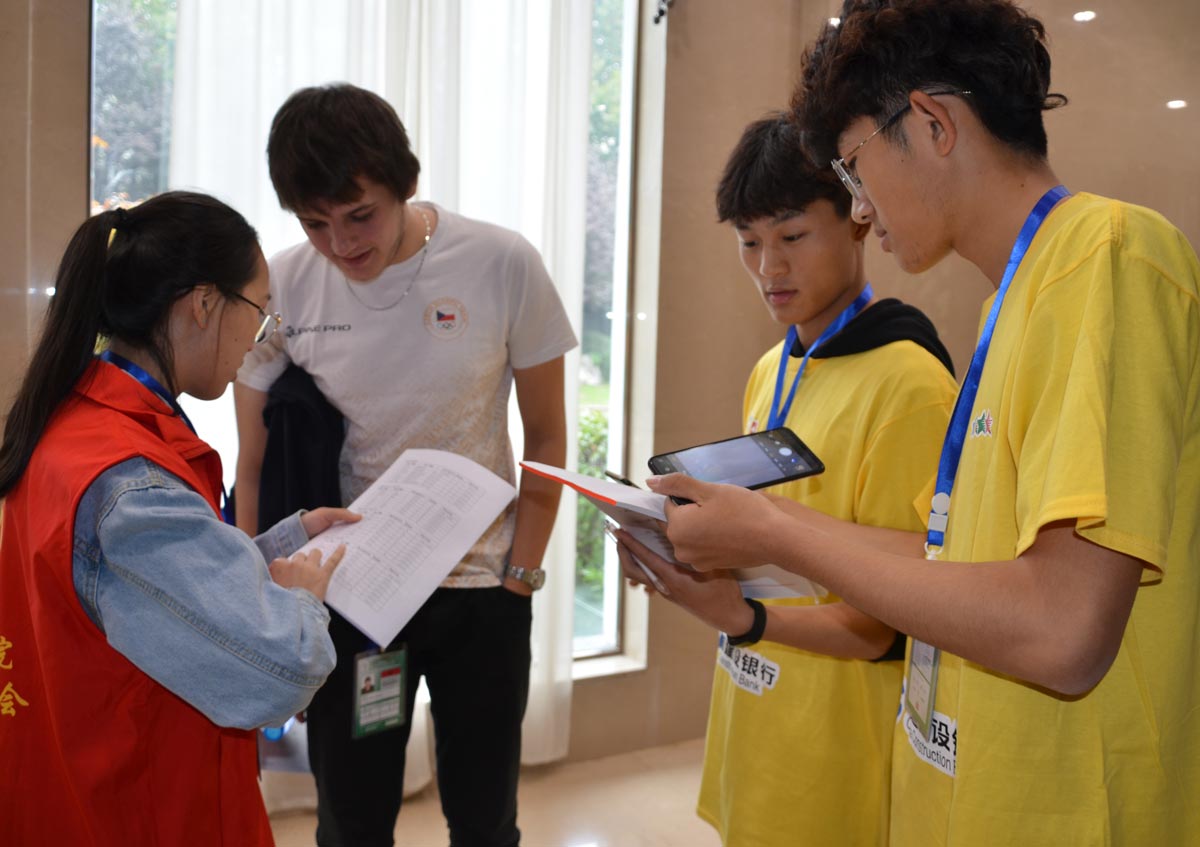 The success of the event will surely inspire Chinese college students' enthusiasm for the bridge movement and further enhance the level of Bridge sports at Chinese universities. They will take this opportunity to make new contributions to the popularisation of Bridge in China. Zhang Xinke also hoped that throughout the competition, XuzhouUniversity of Technology had made a good impression on the guests, athletes and coaches who participated in the event.
Yang Liguo, on behalf of the International University Sports Federation, granted honorary medals to Zhang Xinke and Shen Chao, Chairman of Bridge Federation of China University Sports. Besides, he showed his gratitude to the Organizing Committee and Bridge Federation of China University Sports for their careful organisation, warm and thoughtful service to this competition. Yang Liguo then announced the closing of the WUC.
In the performances of the Closing Ceremony, the songs such as "Jasmine" by Ms. Guo Fang let the athletes of all countries appreciate the beauty of the East. Athletes from countries such as Comoros staged performances. The atmosphere was pushed to a climax, when all Czech athletes, on 28 October, the 100th anniversary of the founding of the Czech Republic, took the stage to sing their national anthem.
Find the final results after Day 4 here.
Related News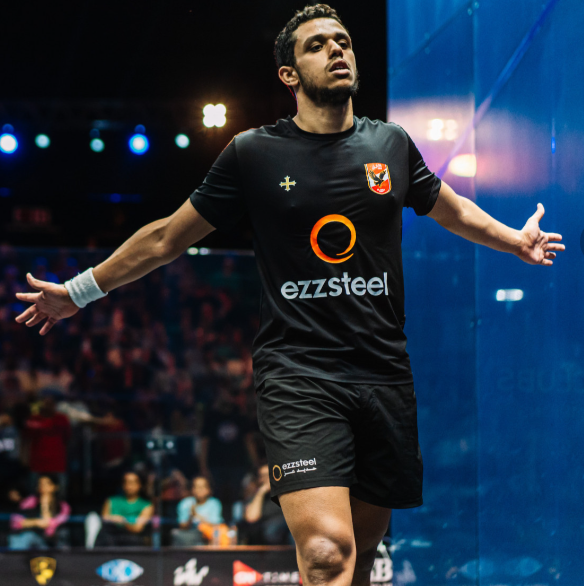 14 November 2022