BIRMINGHAM – The sixth and penultimate day of the FISU 2018 World University Squash Championship saw the remaining nations in contention for the team event complete the competition's group stage, followed by a best-of-three Semi-Finals.
Today's Final at the University of Birmingham promises to be an intriguing contest – pitting the first seeds and reigning champions Malaysia against the hosting United Kingdom, which now has an opportunity to achieve a clean sweep in the Championship, following the award of the individual titles on Sunday to home players Joshua Masters and Lily Taylor.
All of the deciding group fixtures stuck to the seeding script – with Malaysia pipping Switzerland (seeded 8) by two points to one in Pool A; Hong Kong (2) and Great Britain (3) winning in straight matches against Australia (7) and South Africa (6) respectively to top Pools B and C; and France (4) edging out the Czech Republic (5) by the odd point in three to qualify from Group D.
So to the afternoon, which threw up an opening Semi Final between the top-seeded title-holders, Malaysia, and France, as well as an opportunity for two of the Malaysians' individual Semi-Finalists – who had been beaten in the last four of their respective competitions by Masters and Taylor – to go one better as part of a collective effort.
Men's third seed Mohd Syafiq Kamal took to the court reeling from a morning defeat against the leading Swiss competitor Robin Gadola, but made no mistake in a tidy straight-games triumph (11-8, 11-6, 11-5) over Auguste Dussourd, whose recent involvement in the qualifiers for the 2018 Open International de Squash de Nantes had prevented him from featuring at Birmingham earlier.
The women's second-ranked candidate Aika Azman got off to a more stuttering start against France's Julia Le Coq, who raced to a 9-2 lead in the opening game that she eventually sneaked by a three-point margin – despite the Malaysian's spirited comeback.
But, as the pace of the contest intensified, Azman held her nerve to edge close second and third games, before coming from behind during the fourth to prevail 3-1 (8-11, 13-11, 11-8, 11-9) and – following a mutual decision not to play the tie's final match – propel the holders through to the Final.
The Malaysian team said: "(We are) really happy, of course, to make a Final again. We are the defending champions from two years ago, so we are looking to get there one more time by taking it easy – and with no pressure!"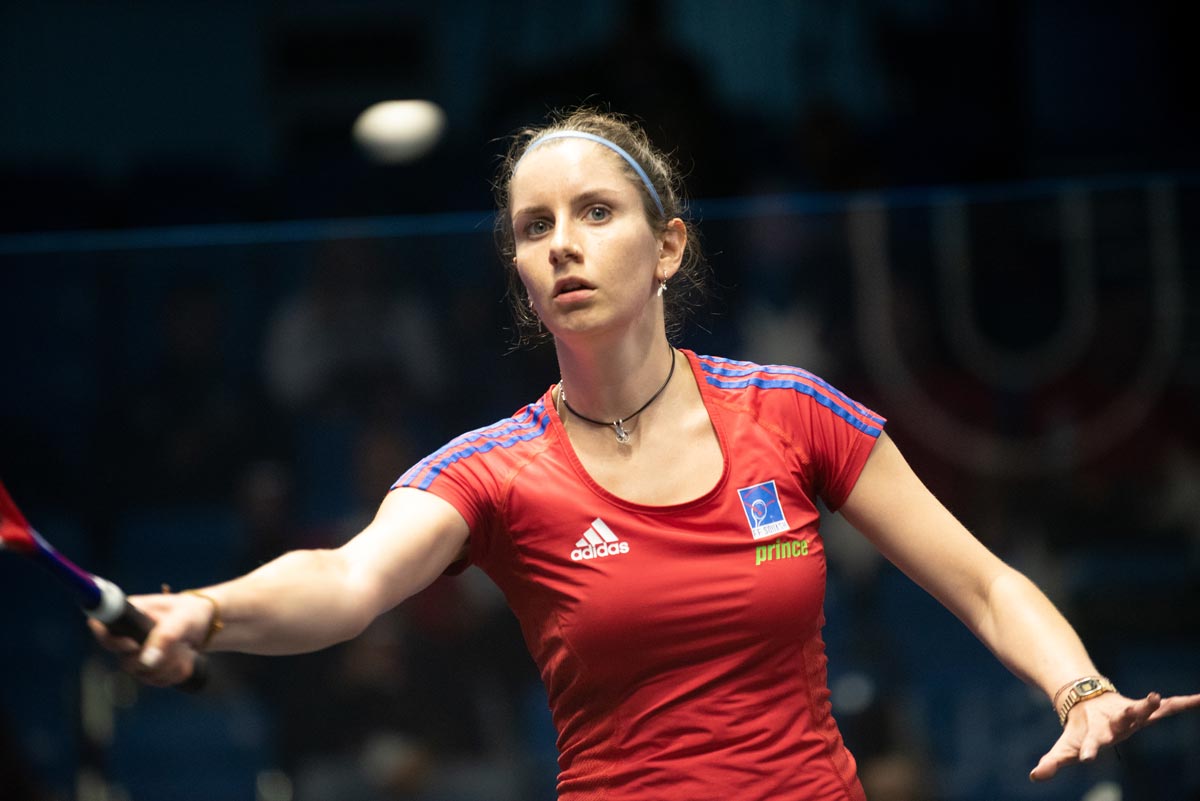 The second Semi-Final between Team GB and Hong Kong featured in its entirety pairings that had already come up against each other in the men's or women's events. An exact repeat of those matches would have resulted in a 2-1 overall victory for the lower-seeded British. And while the teams did, in fact, end up producing that very outcome, their individual winners and losers differed in two cases out of the three!
Masters and top men's seed Yip Tsz Fung re-enacted their Final from two days previously – although, on this occasion, the spoils went to Yip over five typically fast-paced games (11-8, 6-11, 8-11, 11-8, 11-6). And after Grace Gear levelled matters by winning 3-1 (11-5, 6-11, 11-4, 12-10) against Ho Ka Wing – the opponent that she had successfully overhauled in the women's fifth-sixth place play-off – Adam Auckland upset the recent form-book in Britain's favour, as well as avenging his Third Round defeat of the previous week, after seeing off Wong Chi Him in straight games.
This was, for impressive added measure, Auckland's national debut in a team event – and, with it having seen him get GB over the line and through to the Final, one that will live forever in the memory.
He said afterwards: "I couldn't have asked for a better team, and it was a really good performance by everyone!"
Related News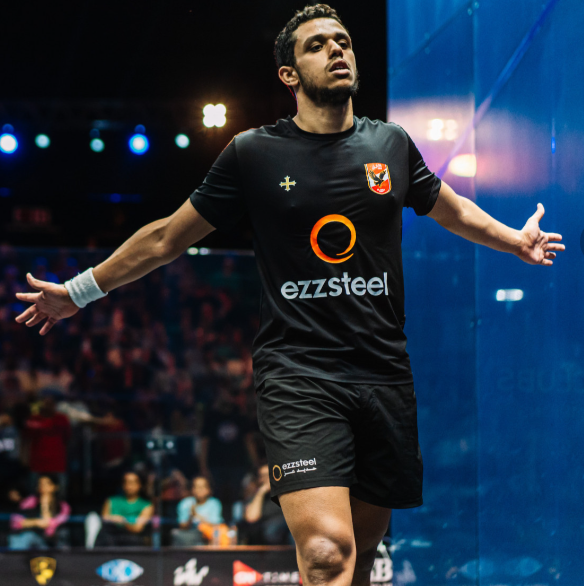 14 November 2022