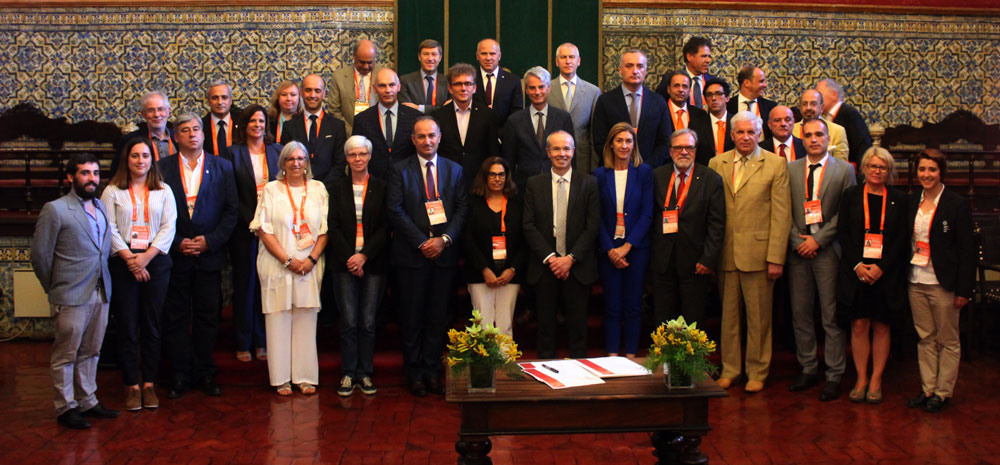 Ahead of the official opening of the 4th European Universities Games in Coimbra, the Rectors' Conference took place at the University of Coimbra, Portugal, one of the oldest educational institutions in Europe.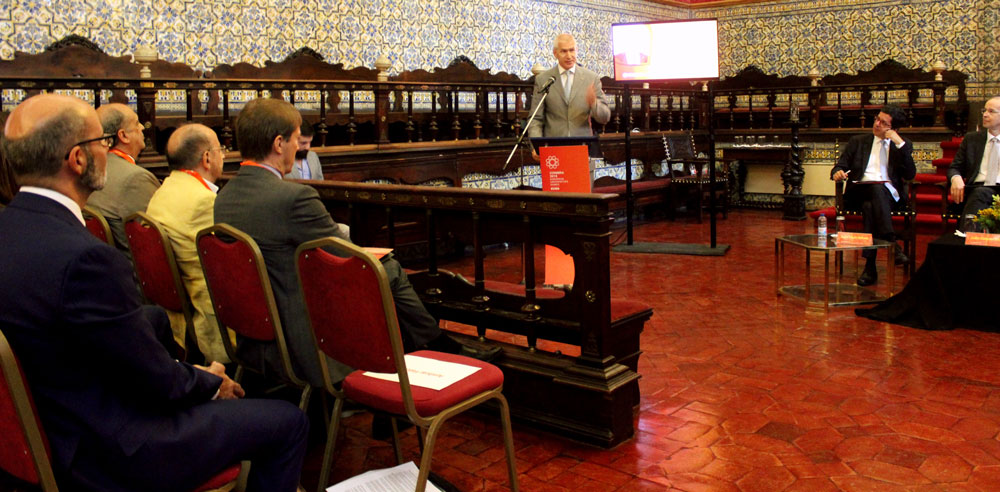 The Conference, organised for the second time since the last edition of European University Games in Croatia, brought together over 50 delegates, including rectors from across Europe as well as representatives of the international university sports movement, to discuss the "organisation and management models of university sport."
The conference took place in the Capelos Room, a historic hall usually reserved for university PhD ceremonies. A stellar selection of speakers included Joao Paulo Rebelo, Portugal's State Secretary of Youth and Sport, Joao Gabriel Silva, Rector of the University of Coimbra, as well as EUSA President Adam Roczek, NCAA's Chief of Staff Cari Van Senus, and Yves Le Lostecque, Head of the Sport Unit at the European Commission.
During the conference, FISU President Oleg Matytsin made a keynote address where he talked about FISU's latest to promote university sports among students, and the projects aimed at closer cooperation with universities. Following President Matytsin's address, the Rectors' Conference held a panel discussion about dual careers, where FISU's Education and Development Director, Lilia Barieva, presented FISU's approach to the promotion of dual career programmes.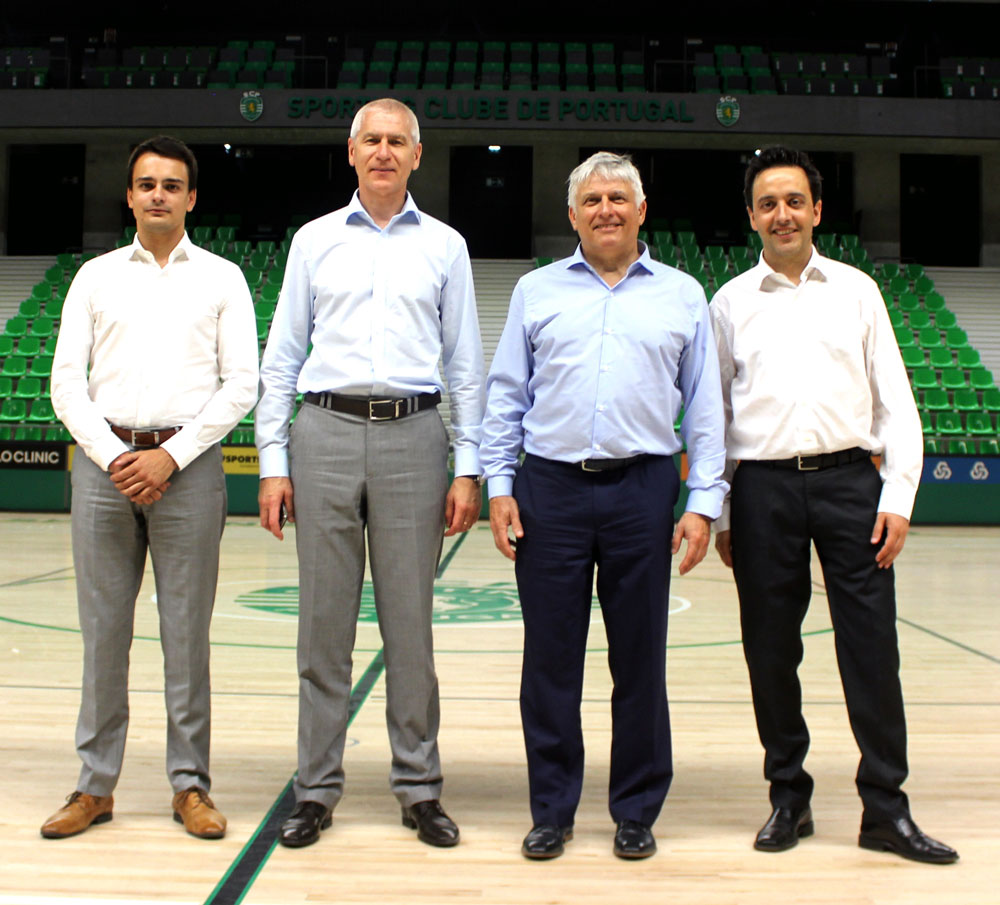 FISU's President Oleg Matytsin (2nd from left) and CEO Eric Saintrond (3rd from left) with the leaders from FADU, President Daniel Monteiro and Secretary General Manuel Veloso
As the European Universities Games got underway, local organisers from the Portuguese Academic Federation of University Sports (FADU) took the opportunity to invite Presdient Matytsin and FISU Secretary General/CEO Eric Saintrond to Lisbon, the capital and largest city of the country, to find out more about its university sports culture.
Lisbon, which according to QS currently ranks 50th in the world for Best Student Cities, is becoming increasingly attractive, boasting a student population in excess of 100,000. It is no coincidence that the city is eager to develop its university sports infrastructure as it prepares to assume the title of European Capital of Sport in 2021.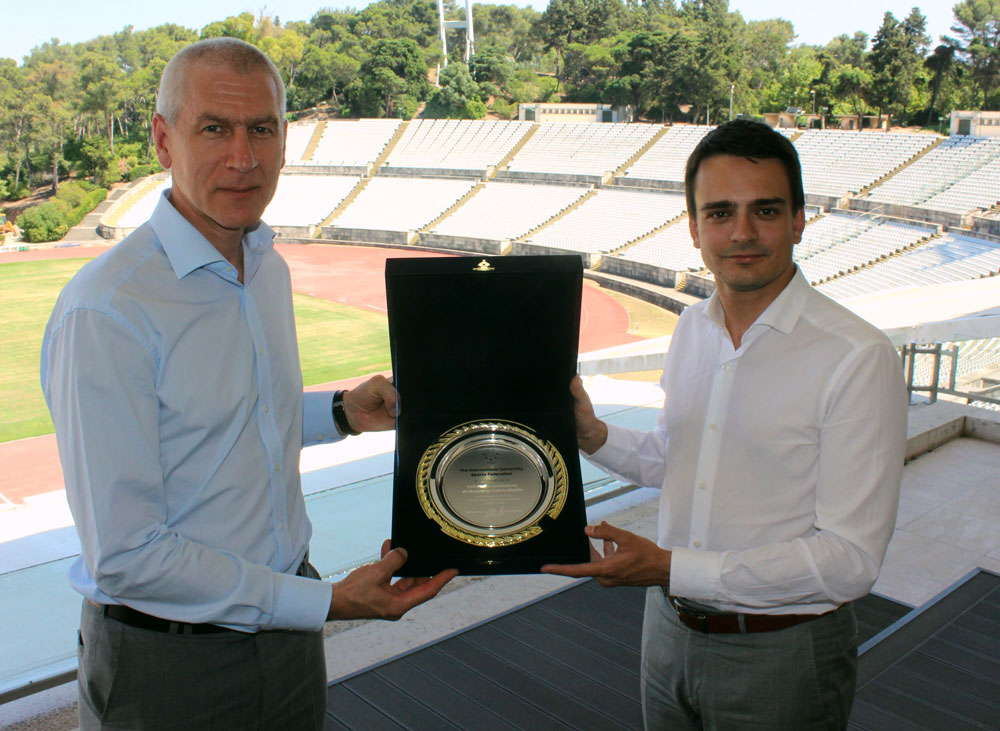 FISU President Oleg Matytsin displays a gift with FADU President Daniel Monteiro
During their time in Lisbon the leaders of FISU, accompanied by FADU President Daniel Monteiro and Secretary General Manuel Veloso, visited the office of Mr Rebelo and met with Vice Mayor Duarte Cordeiro, as well as enjoying tours of several sporting facilities, including the world-famous Estadio Nacional, former home of the Portuguese football team.