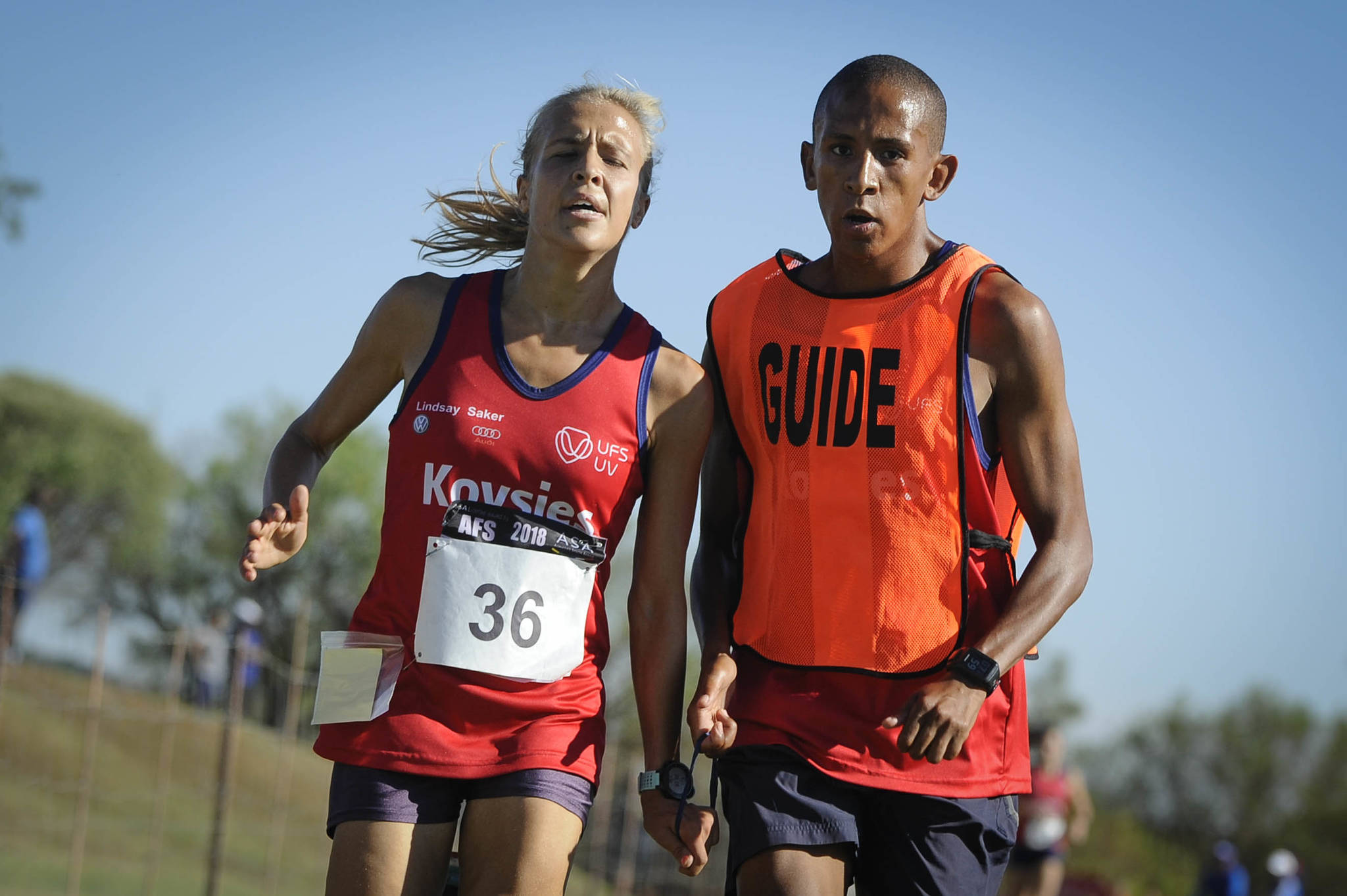 Visually-impaired South African runner Louzanne Coetzee says she's proud and excited to represent her country at the upcoming 2018 FISU World University Cross Country Championship in Switzerland, as she prepares to break new personal ground.
Coetzee was born visually-impaired, but gradually lost all her sight owing to a condition called Leber's Amaurosis, a genetic disorder that affects the development of the retina in unborn babies.
A late-bloomer, a determined Coetzee only took up running in 2012, and was hooked ever since as her growing love for distance running grew.
"I actually never used to do sports in school and only got in to running in my first year at the University of the Free State," the 24-year-old reveals. "I started on shorter sprint distances and in May 2012 I did my first 10 km road race, and I then realised I actually enjoy the longer distances more."
A 2016 Rio Games Paralympian and world record holder, Louzanne Coetzee will be competing in her first World University Championship event in St. Gallen on Saturday
Now a specialist over 800m, 1500m and 5000m, Coetzee is a three-time national champion across all three events, having claimed gold at the 2013, 2014 and 2016 South African National Championships for the Physically Disabled and Visually Impaired, and is the current world record holder over 5000m in her T11 classification after setting the world's fastest time in her category at a meet in Switzerland last year – a feat she describes as the biggest achievement in her career thus far.
Currently studying towards her Master's Degree in Social Cohesion and Reconciliation Studies, the talented runner is now entering unchartered waters after qualifying and being given the green light to participate in April's World University Cross Country Championships, her first international competition in a non-visually-impaired-specific race.
Yet the possibly-daunting prospect has Coetzee far from afraid. "It's a great honour for me to participate and I am glad they allowed me," she says. "It doesn't really make a difference to me. I try not to focus on that. It's just a great honour to go and participate for my country and to represent my university in this way."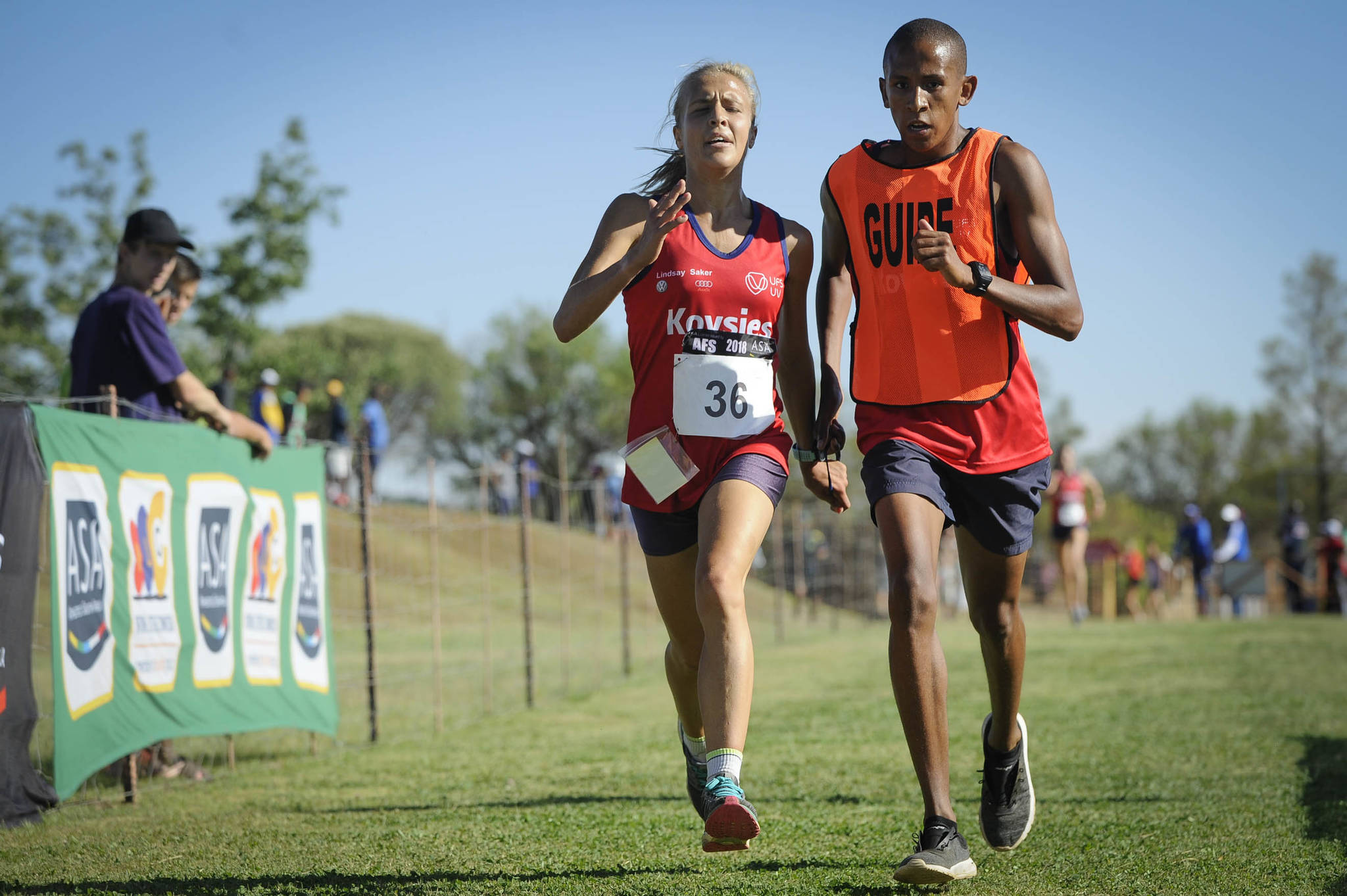 Louzanne Coetzee came to running only in 2012. Since then, she has progressed quickly up to the top of the international standard
As a visually-impaired athlete, Coetzee participates in all her races with the aid of a guide, getting assistance from one of three training partners at the University of the Free State, who help her along her way.
"Having three guys help me is good in a way because they also get time to train on their own," she explains. "I am tied to them with a band when we run and they motivate me and talk to me during sessions. They also explain where I am positioned in a race and what the terrain around me looks like."
The 24-year-old admits the upcoming Championships in St Gallen poses somewhat of an unknown entity, as is the case for many runners in cross country.
"It's going to be an awesome experience and I'm really excited," she says. "My goal is just to beat the people I beat here in South Africa, but with cross country is always a bit difficult as you never know what the course is going to look like. It may be a challenge, but we're going to try our best and see if we can take on who we took on here. I'm really, really excited to go."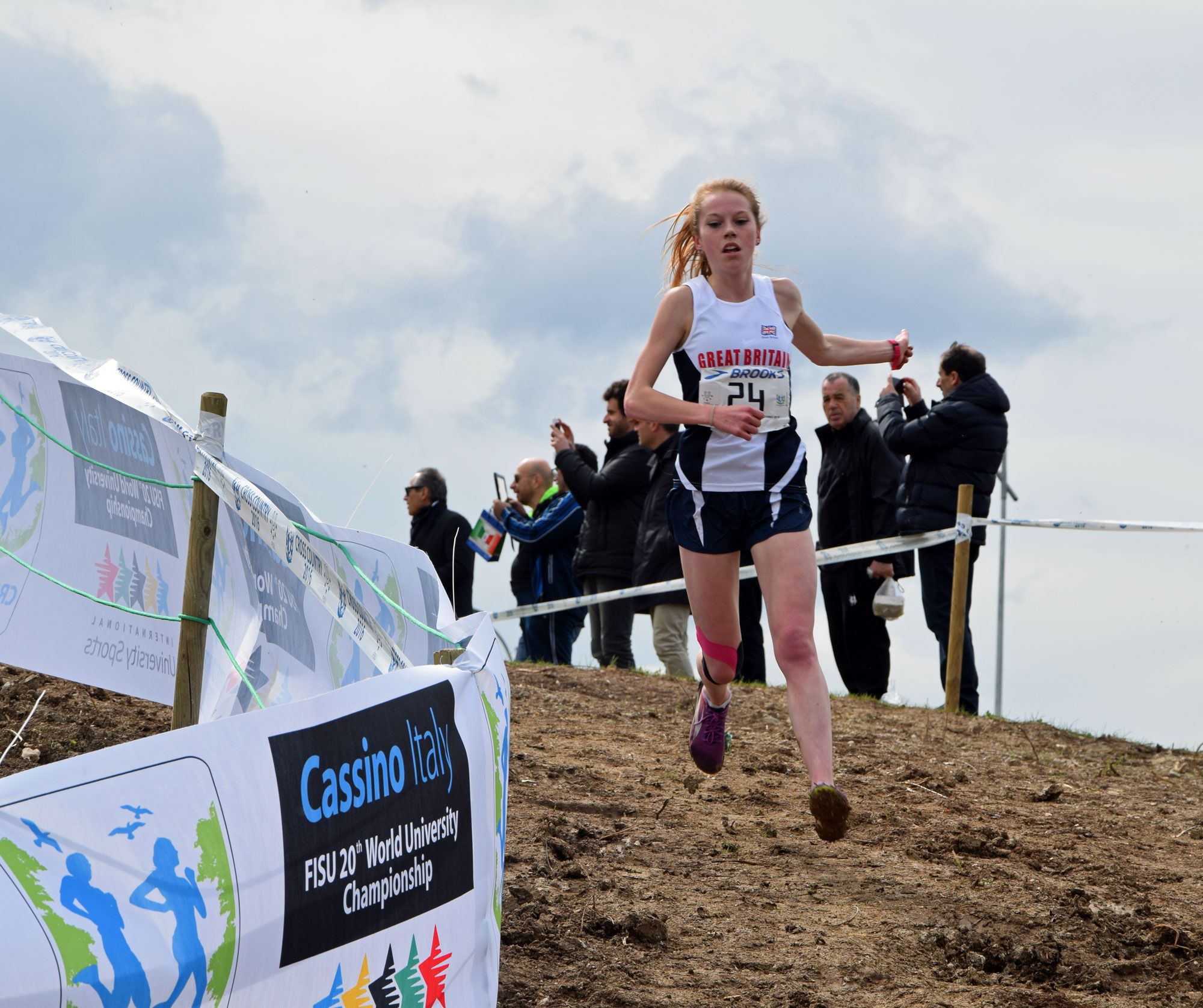 An image from the 2016 WUC Cross-Country competition. With uneven terrain, variable footing and many turns, each cross-country running course presents new challenges, particularly for the visually-impaired runner
Following the upcoming championships in Switzerland, Coetzee's next target is the 2020 Paralympic Games in Tokyo, as she aims to put the heartbreak of Rio 2016 behind her – Coetzee was unfortunately disqualified in her T11 1500m race after authorities deemed she had been pulled by her guide, and as a result, had to give up her bronze medal.
"I felt horrible and very low for a while," she admits. "However, I realised that I would have to find a way to improve myself and get better. I decided to use the disqualification as an opportunity to educate South Africans about para sport as not many people understand that there are actually many rules involved and it's not so easy to compete in the sport as they think.
"I guess using the disqualification in that way assisted me in turning it in to something positive instead of focusing on the negative."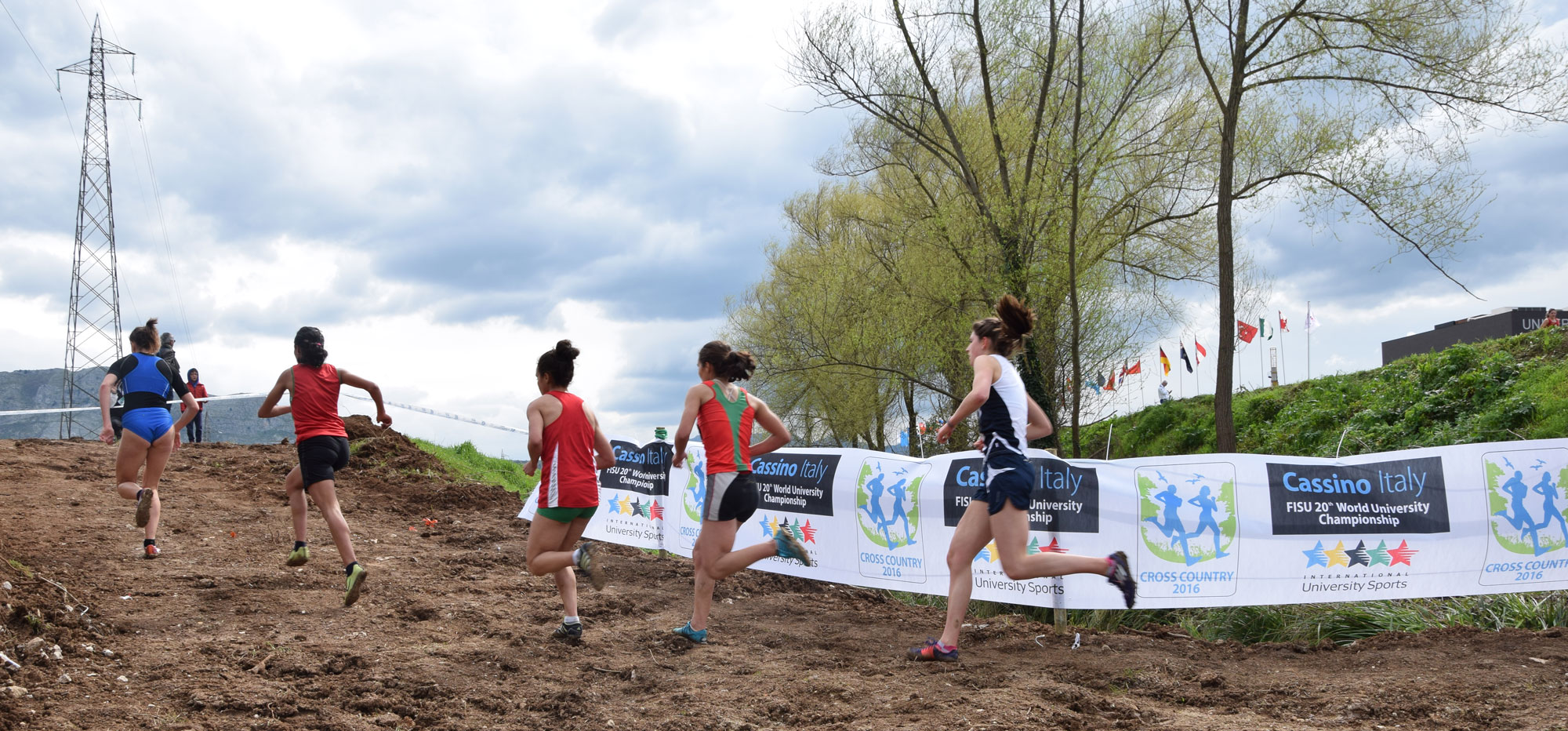 Another view of the course from the 2016 edition of WUC Cross-Country from Cassino, Italy. With the Alps nearby in St. Gallen, the 2018 course should present a true tough test for all the competitors
Apart from her 2020 Olympic dream, Coetzee refuses to look too far ahead as she discusses her future prospects.
"This year is actually a training year for me, so I am not entirely sure what will be ahead," she says. "I'm definitely working towards the Paralympic Games in 2020 and after that I am not sure.
"I actually don't believe in planning to far ahead. I am obviously working towards a steady job, perhaps something in higher education, because I am definitely planning on doing my PHD. The rest will follow."

Related News