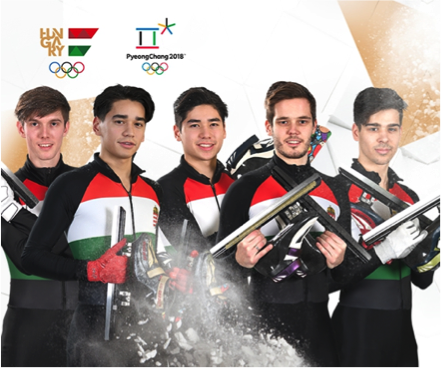 The Hungarian men's short track 5000m relay team became Hungary's very first Winter Olympic champions last month in PyeongChang. In addition to Liu Shaoang and Liu Shaolin Sándor, the team included university students Csaba Burján and Viktor Knoch.
The student-athlete duo of Burján and Knoch earlier announced their presence on the world scene when they from won this very same event at the Trentino 2013 Winter Universiade
The victorious Hungarian team also hand the talents of Bence Oláh as their substitute team member, who was also a member of the winning 5,000m relay team from Trentino 2013.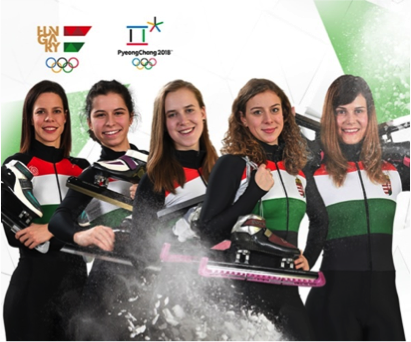 Not to be forgotten are the Hungarian women's student-athletes performance in the 3,000m relay team event. The fourth place result that the quartet of Andrea Keszler, Bernadett Heidum, Zsófia Kónya and Petra Jászapáti – all former university student-athletes – was the second best result for Team Hungary at the XXIII Olympic Winter Games.
These Hungarian short track speedskaters also flashed their medal potential at the Trentino 2013 Winter Universiade as Keszler, Heidum and Kónya finished second in the Short Track Ladies' 3,000m Relay in Italy.
Of the 19 Hungarians who competed at PyeongChang 2018, nine were university student-athletes
Andrea Keszler (short track) – University of Óbuda
Best university sport results: Universiade 2011. 3rd; Universiade 2013. 3rd
Bernadett Heidum (short track) – Budapest Metropolitan University
Best university sport results: Universiade 2011. 3rd; Universiade 2013. 2nd and 3rd
Petra Jászapáti (short track) – Eötvös Loránd University
Best Olympic result: individual 6th
Zsófia Kónya (short track) – University of Szeged
Best university sport results: Universiade 2013. 3rd
Bence Oláh (short track) – Semmelweis University
Best university sport results: Universiade 2013. 1st
Csaba Burján (short track) – Eötvös Loránd University
Best university sport results: Universiade 2013. 1st
Konrád Nagy (speed skating) – University of Óbuda
Best university sport results: WUC 2016. 1st, 3rd; Universiade 2013. 6th
Viktor Knoch (short track) – Budapest Metropolitan University
Best university sport results: Universiade 2013. 1st
Márton Kékesi (alpine skiing) – University of Physical Education
Best Olympic result: team 9th