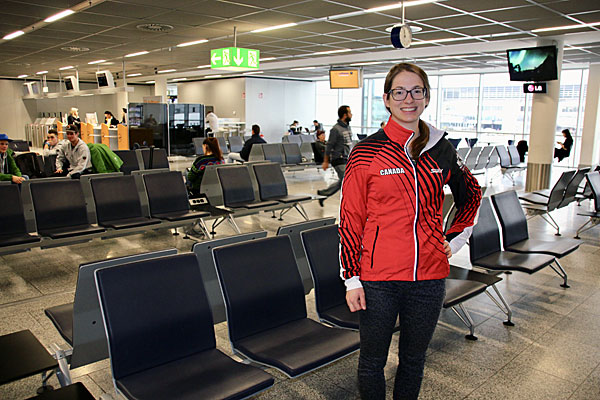 ALMATY – After almost 20 hours of travelling, Canada's Kyla Vanderzwet is ready to hit the slopes in Almaty, Kazakhstan is part of the 2017 Winter Universiade.
"I'm excited to see what international competition is like," said Vanderzwet, a first year medical student at Western University.
The Canadian athlete will compete in the Nordic ski event at the Universiade — alongside 11 other Canadian skiers — after training year-round in her school's town; London, Ontario.
"Training in London was not ideal because there wasn't a lot of snow there this year," she said. "We did a lot of rollerskating in the summer. It was challenging, but it was also really great to have a focus outside of [academics]."
Western University's medicine programme is a four-year intensive course which has been graduating future doctors since 1881.
"School is really stressful and I find skiing a really good balance for me," said Vanderzwet, who began skiing after looking for a change after a successful high school running career.
And although she's fighting to keep her eyes open during her around-the-world-trip, she's already thinking ahead to her upcoming competition.
"Skiing is so much fun," she said. "This will be my first [Universiade] and I'm here because it's an opportunity… so I'm just going to go as hard as I can and hope to feel like I gave it my all in each race."
Kelcey Wright Johnson, U-Media Reporter
Related News