GWANGJU – A water polo team consists of seven players, six field players and one goalkeeper. For the Edwards family from Melbourne, Australia that means they could quite well build a team on their own.
Blake (23) and Lachlan Edwards (20) are two brothers playing for the Australian water polo team at the 2015 Gwangju Summer Universiade. They have two other brothers who are swimmers and two step brothers. Their mother was a swimmer nationally, their father was a water polo player for the Australian team at the World Cup in Berlin in 1978.
The Edwards parents passed on their genes to their sons. Lachlan, who is the youngest of all four, started playing water polo when he was eight years old making the transition from swimming. Blake, the next oldest went the same way when he was twelve years old.
"Our brother Anthony began playing nationally in Victoria, Lachlan and I followed after. We were the first two Edwards brothers to represent Australia at junior level. Just last year we represented Australia in the men's team, the Sharks, at the World Cup in Almaty, Kazakhstan", explains Blake who's playing for the Victorian Seals in the Australian League while studying at Deakin University in Melbourne.
In Gwangju he is reunited with his younger sibling who's currently studying and playing at the University of Southern California in the United States. After the Universiade they will be separated again, but maybe not for too long. "It's always really enjoyable playing with your brother. Lachlan is having a fantastic time over in America and hearing all the stories that's something I want to be a part of", says Blake who is potentially going to join Lachlan in the US.
Maybe soon they will be reunited in California playing for the USC Trojans like they do for the Australian student team. "It's really helpful to have a brother on your team. After playing together for so long we know what the other one is doing", says Lachlan. Blake adds: "We have a few tricks, we know each other's movements, and we have a very good understanding of the way each other plays. It's also good to have him in terms of family support, when things aren't going so well. You can grab each other and have a talk."
Water polo connects the Edwards family. "Coming back after training or a game we are always talking about it at home. One of our step-brothers isn't playing, he doesn't like it because all we talk about is water polo", says the younger Edwards brother with a smile on his face. Blake confirms: "Obviously with a dad who was playing water polo and a mother who is very involved too – she's actually visiting Gwangju right now – it is good to have a common interest."
Common are also the goals of Blake and Lachlan. "We want to get back into the Australian men's team", Lachlan notes while his brother is dreaming of winning an NCAA championship with USC, the national champion from 2008 to 2013.
Max Länge (GER), FISU Young Reporter
Related News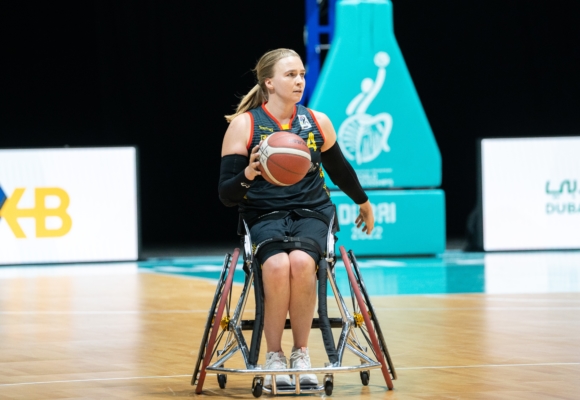 29 November 2023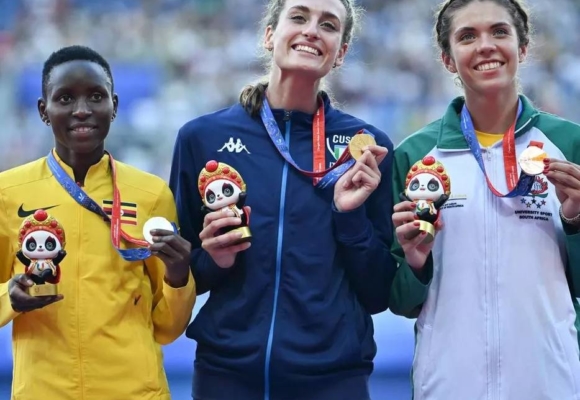 24 November 2023